Message has successfully been sent.
Item has been reported. Our moderators will review it ASAP.
This item has been sold.
Sorry this item has been sold and is no longer available. Don't worry, we have plenty other used airsoft items on the marketplace to chose from!
£300.00

+ £20.00pp
Tippmann CQB V1 PRICEDROP
Upgraded Tippmann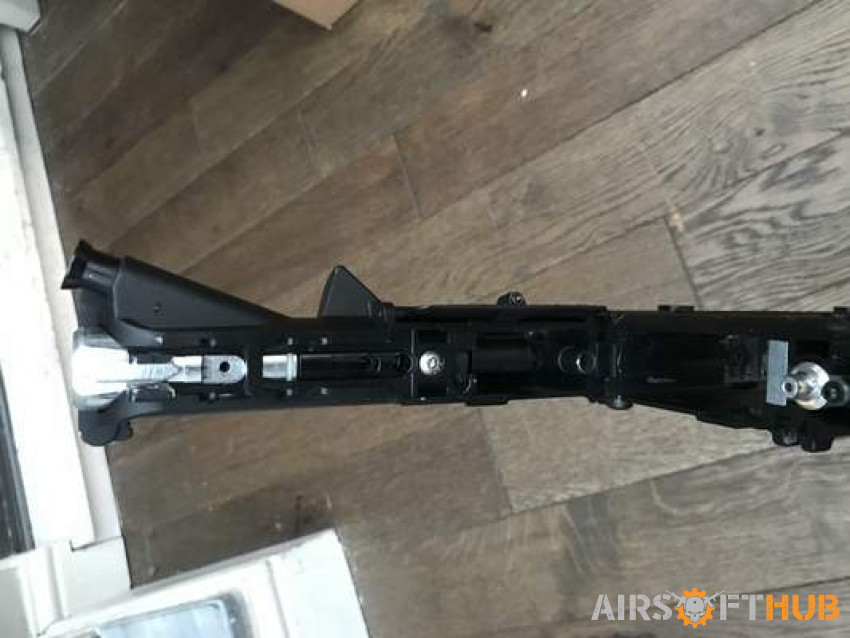 ---
Item Description
Heavily upgraded Tippmann V1

PDW stock £150 alone
6.03 Mad bull black python barrel
Tdc hop mod
Maple leaf bucking
Set up 259 on .32s But fully adjustable Fps
Upgraded mlok rail (short)
Majic pin to protect tabs
48ci tank
Line
Manual
Allen keys
Spare parts box

Cut down barrel and suppressor mounted over.

Will come with brand new outer and standard barrel also if you'd like to revert back.
3 mid cap mags
Tank molle pouch ( not that great really but ok to get going)

Semi or full auto.
Insanely loud how I've made the suppressor and shorter barrel. Louder than an ARP9 and great recoil. Always gets mentioned and scares people off.

Probably missed stuff. But ready to go just add air ! Or if collecting I'll fill It for you!
Genuinely selling both Tippmanns due to going to wolverine MTWs and need to pay for them ...

Please message
[email protected]
Sold loads of stuff and RIFs with no negative feedback.

Shame to see this go!
Got videos of stripdown and shooting taken this week that I can send.

No Offers priced to sell.
Category: Assault Rifles
Location: Coventry
Condition: Used
FPS: 350*
* All FPS figures are approximate as temperature, gas, manufacturing changes can all affect the FPS.