Message has successfully been sent.
Item has been reported. Our moderators will review it ASAP.
This item has been removed.
Sorry this item has been deleted and is no longer available. Don't worry, we have plenty other used airsoft items on the marketplace to chose from!
£530.00

+ £20.00pp
GHK G5 Gas blowback
Upgraded bundle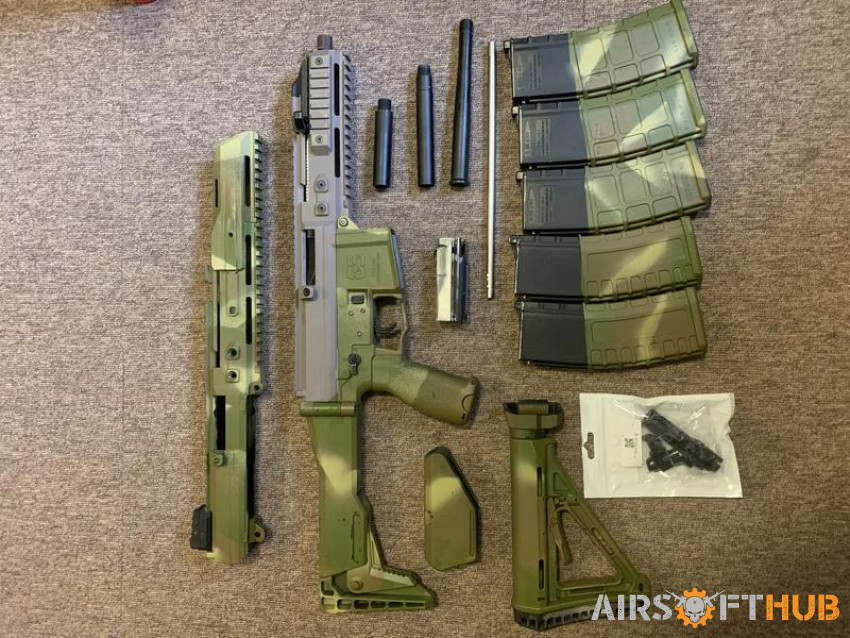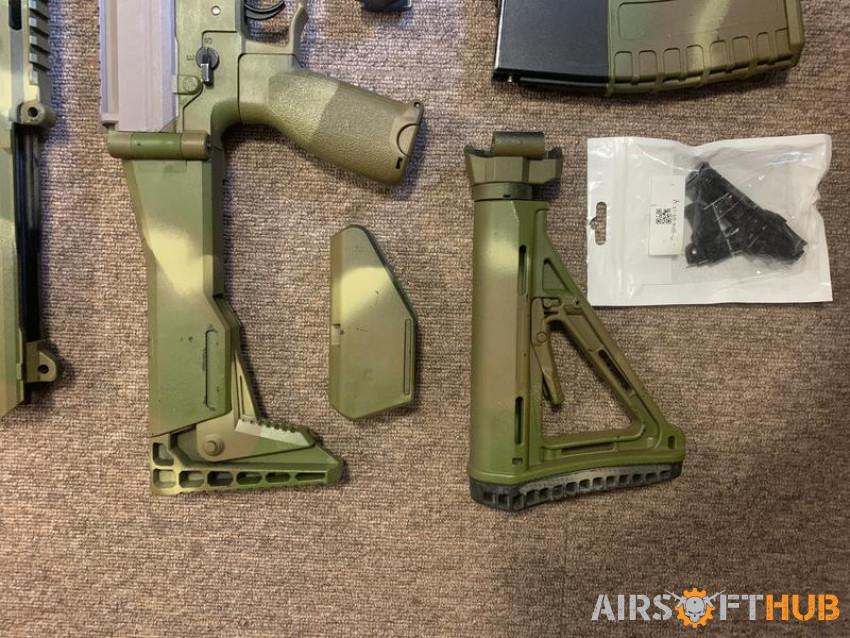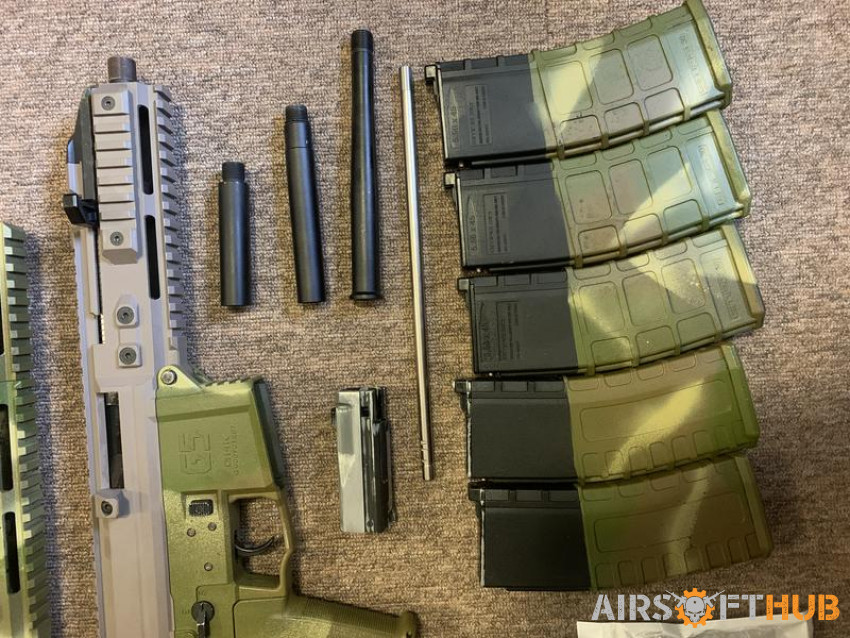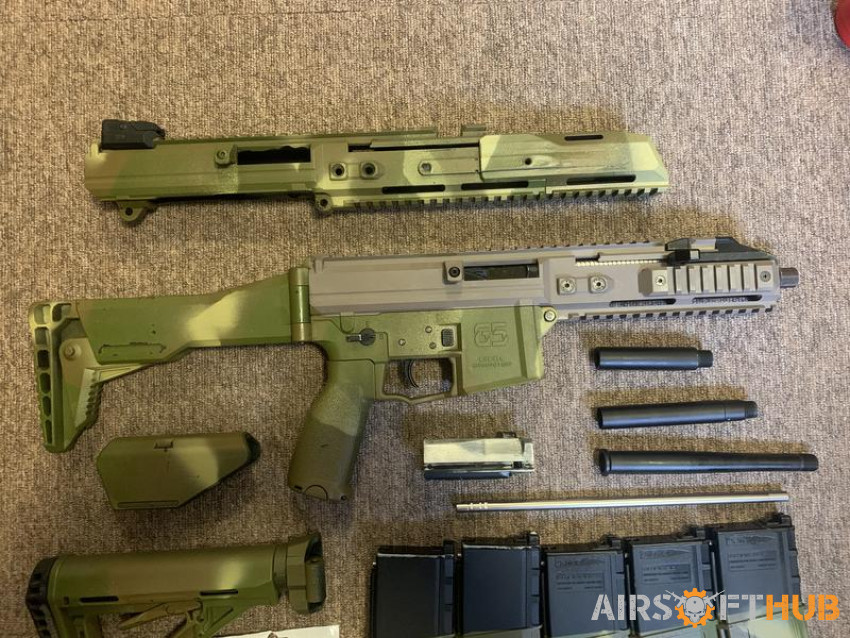 ---
Item Description
Comes internally upgraded with a steel auto sear (original included), original nozzle with adjustable FPS grub screw mod, brand new 1 joule nozzle, maple leaf hop unit, maple leaf 50° hop rubber, maple leaf 180mm CrazyJet barrel and epoxy lower support mod.
Externally it has a brand new tan upper, a second upper with the carbine kit, alluminium cocking handle, CTR clone stock and buffer tube and a new pistol grip.
Comes with 5x magazines, 2 are gen ones and 3 are brand new gen twos's. Comes with a spare bolt, nozzle, cocking handle, auto sear, a 250mm crazyjet barrel, three barrel extensions.
£380 rifle
£280 x4 magazines
£150 Hop unit/rubber/barrel
£70 stock/buffer tube/grip
£93 carbine kit
£28 new upper
£35 new bolt
£35 second barrel
Plus the new nozzle and cocking handle.
Total over £1000 spent.
Looking for £530 collected £550 posted. Also willing to drive a bit to deliver/meet. Would swap for a silverback SRS. 07376255086
Category: Assault Rifles
Location: Dorset
Condition: Used
FPS: 350*
* All FPS figures are approximate as temperature, gas, manufacturing changes can all affect the FPS.