Message has successfully been sent.
Item has been reported. Our moderators will review it ASAP.
This item has been sold.
Sorry this item has been sold and is no longer available. Don't worry, we have plenty other used airsoft items on the marketplace to chose from!
£170.00

+ £7.00pp
TAG Grenade + Filler- NEW
New/unused TAG grenade setup.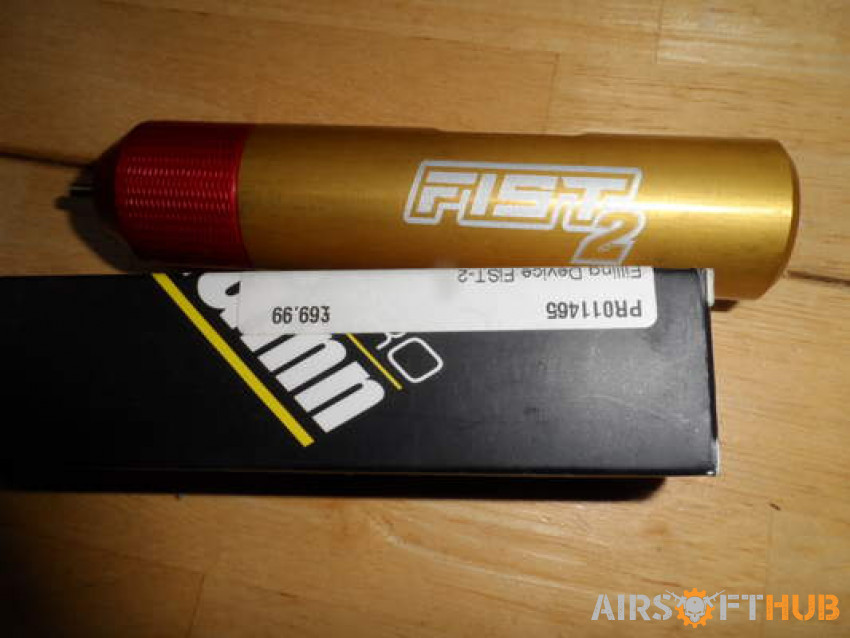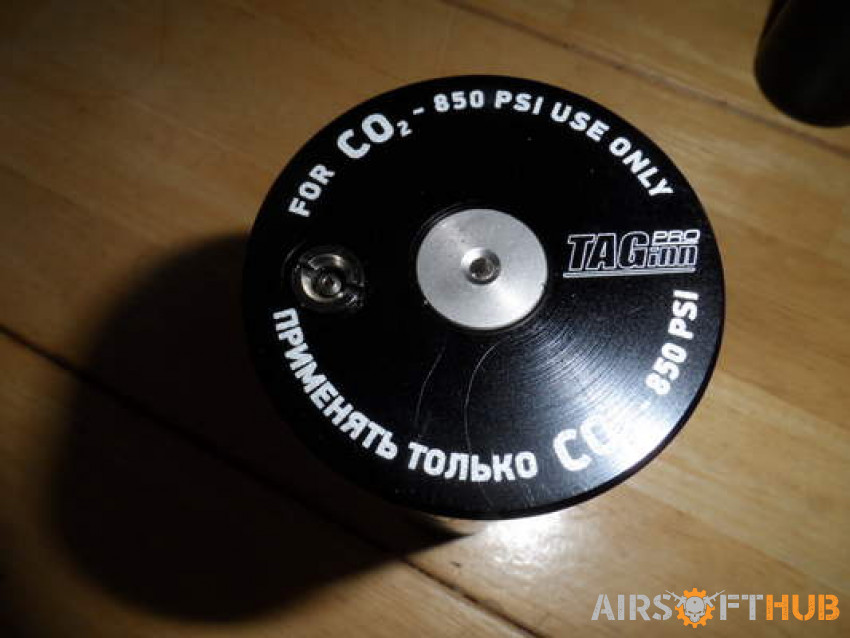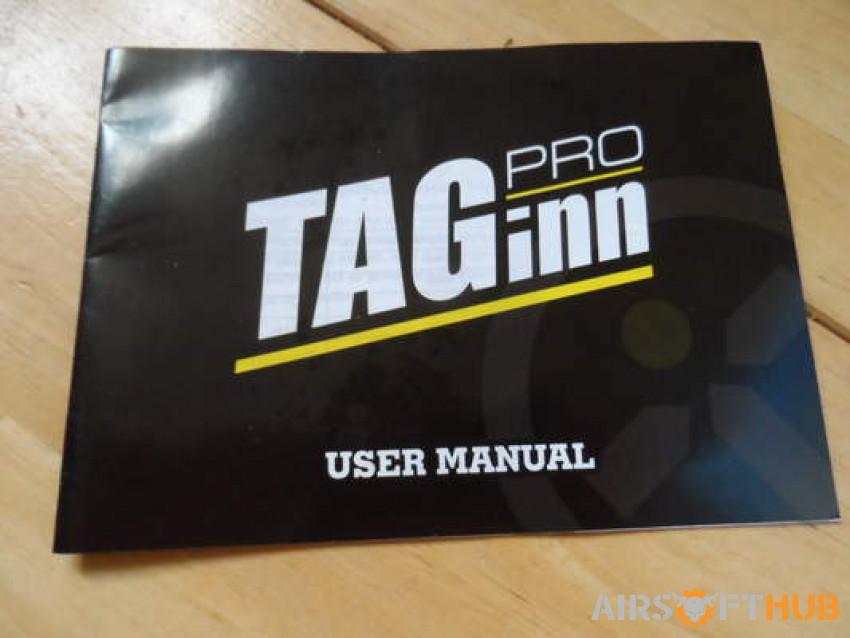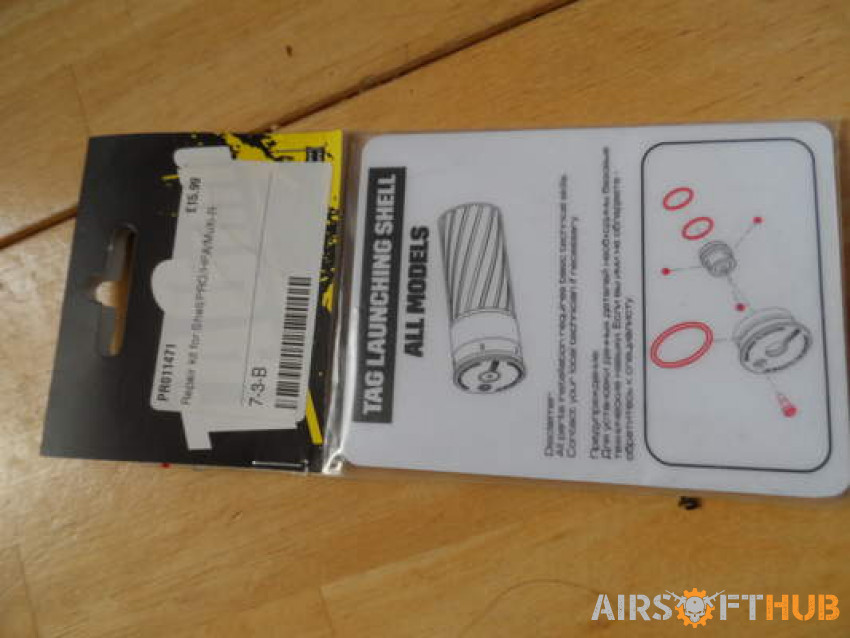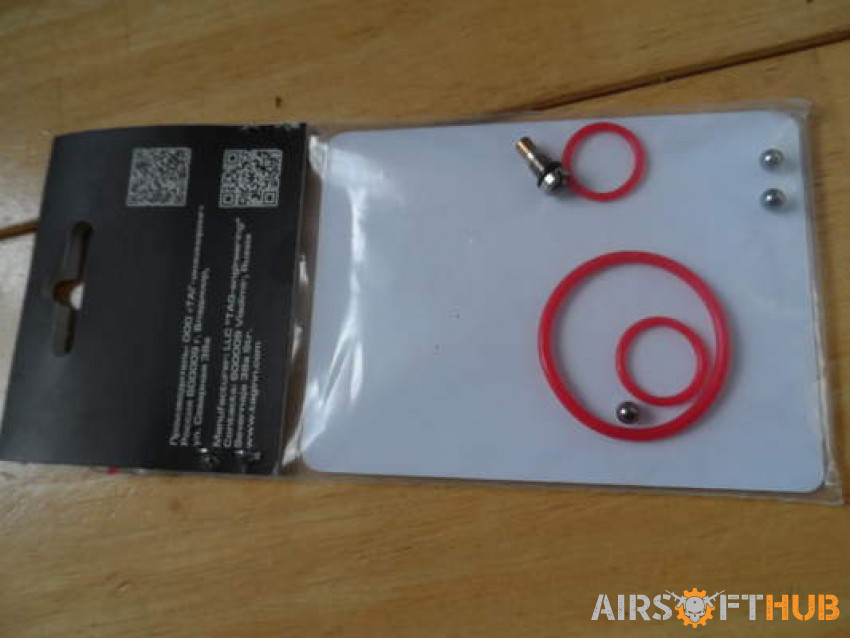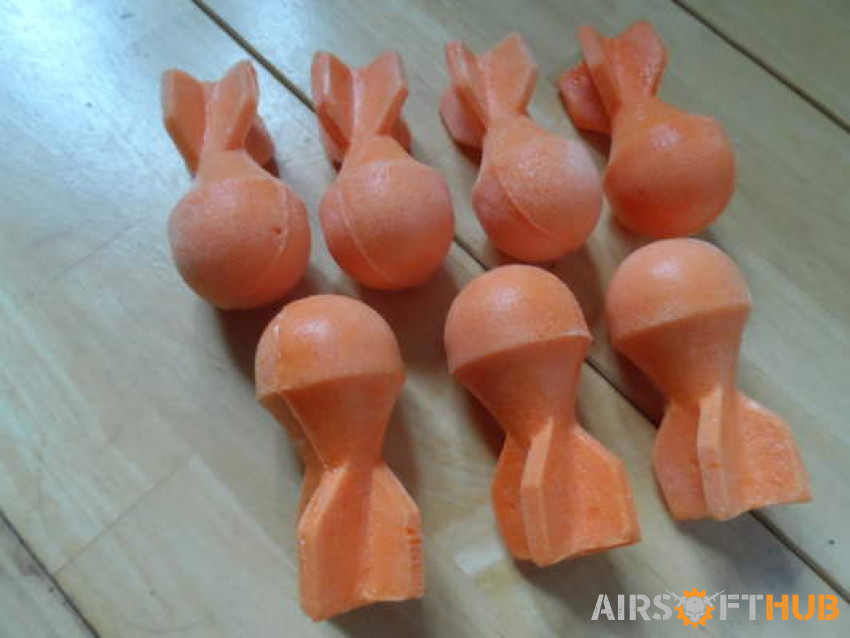 ---
Item Description
'SHELL-PRO-EVO - CO2' - all new, unused - complete setup comprising:
1x TAG CO2 cylinders
1x FIST 2 CO2 Filling Station
1x Replacement seal kit RK2
7x Orange Foam Practice Rounds

Just add your favourite grenade launcher! Bought new but never used..... the furthest I got was trying the cylinders in a number of launchers (they fit most, at a squeeze!), but it has never been fired. So that's 1 cylinder, the filling station, spare seals and practice rounds for £170 plus £7 fully insured postage - current price is £230, and these things are NEVER discounted. Grab a bargain!

Product Links:
https://www.airsoftworld.net/tag-innovation-launching-device-shell-pro-evo-co2-single.html
https://www.airsoftworld.net/tag-innovation-filling-station-fist-2tm-for-tag-gas-shells-single.html
https://www.airsoftworld.net/tag-innovation-seal-kit-for-all-shell-launchers-rk2.html

Blurb:
The TAG Innovation launching device "Shell-PRO-EVO" - CO2 (single) is a specially designed grenade launcher used for the TAG Innovation range of grenades only. These are CO2 ready (regulated to 850PSI max).

They don't use a lot of gas at all and are quite amazing just dry-firing them. The bang is VERY loud! The extruded composite plastic sleeve is actually the most expensive part of this launcher and I'm told by Mark at TAG Russia that they are "Strong as a Gods ass!" so that's good enough for us :) Seriously though, you won't break one of these easily at all.

They do however require maintenance from time to time just as any other gas grenade and it's good practice to add a squirt of silicone oil in the gas filler valve every now and then. If the worst does happen and you manage to wear it out or lose bits because you open it up for some reason, we do have the complete internal replacement kits.

"FiSt-2" – is the filling station for "Shell-HPA", "Shell-PRO EVO" and "Shell Multi-R".

This fully redesigned filling adapter has several important improvements:

• The sealing method has changed, now no o-rings will be damaged or blown out during the CO2 bulb replacement even if some pressure has left in the chamber.

• No chance of leaking between the nozzle and filling valve, even when the weather is cold.

• The tempered stainless steel nozzle is redesigned to fit perfectly into our inlet valves. This eliminates the possibility of blowing out the inlet valve's seal and minimizing the pressure loss during the filling process.

• Now you can use this filling station for filling both CO2 and HPA propellants. In order to fill the device with HPA, just remove the upper part from the station, unscrew the CO2 adapter, and place the cap with nozzle on any 850PSI HPA tank.

• Another amazing thing is that after the filling process, there is no pressure left in the adapter, so you may remove it without the need to de-gas.
Category: Other
Location: Bromley
Condition: New