Message has successfully been sent.
Item has been reported. Our moderators will review it ASAP.
This item has been removed.
Sorry this item has been deleted and is no longer available. Don't worry, we have plenty other used airsoft items on the marketplace to chose from!
£375.00

+ £20.00pp
E&C East & Crane HK416D / M27
In almost new condition. No longer required.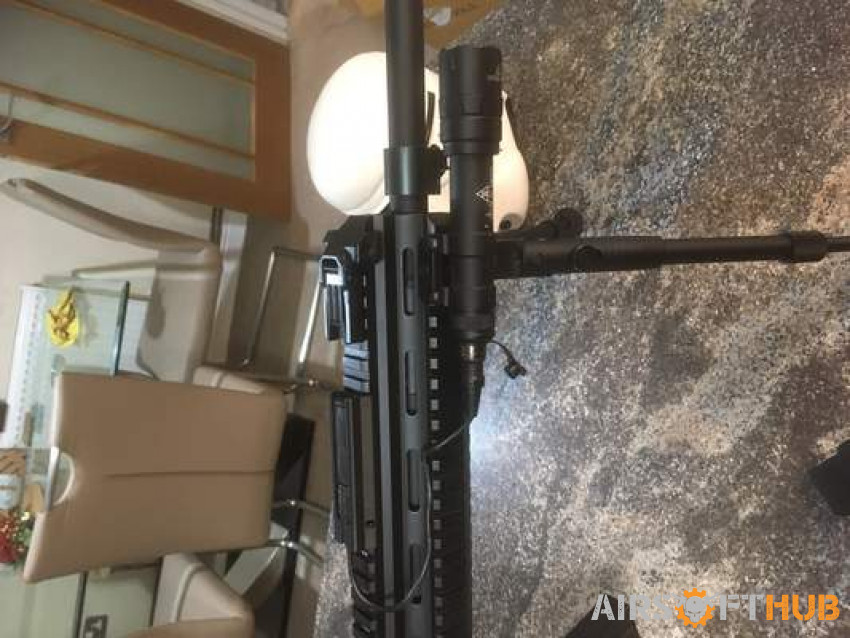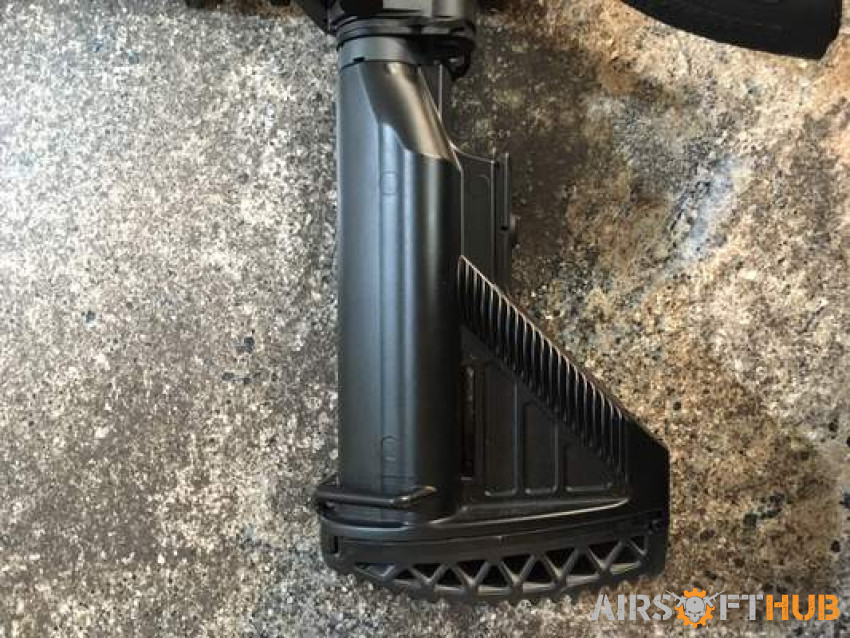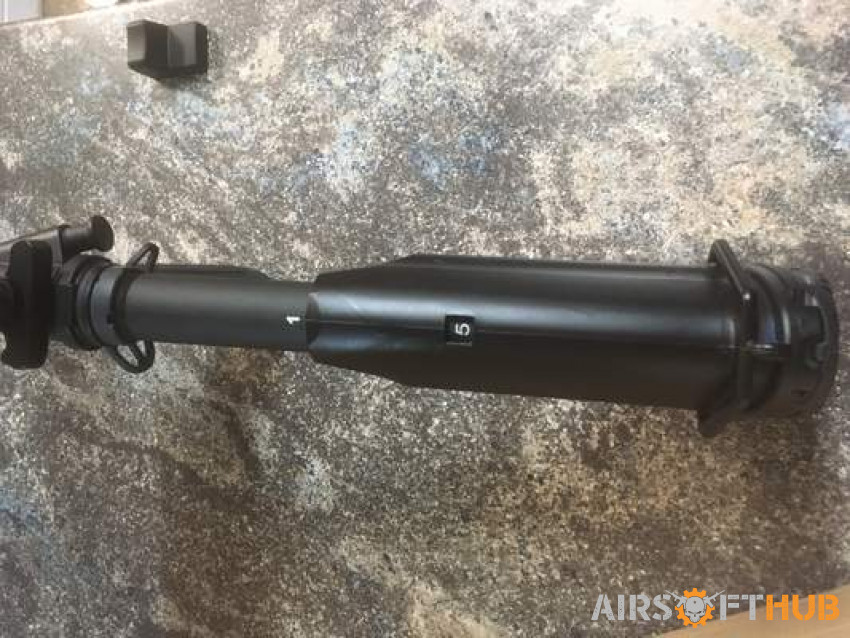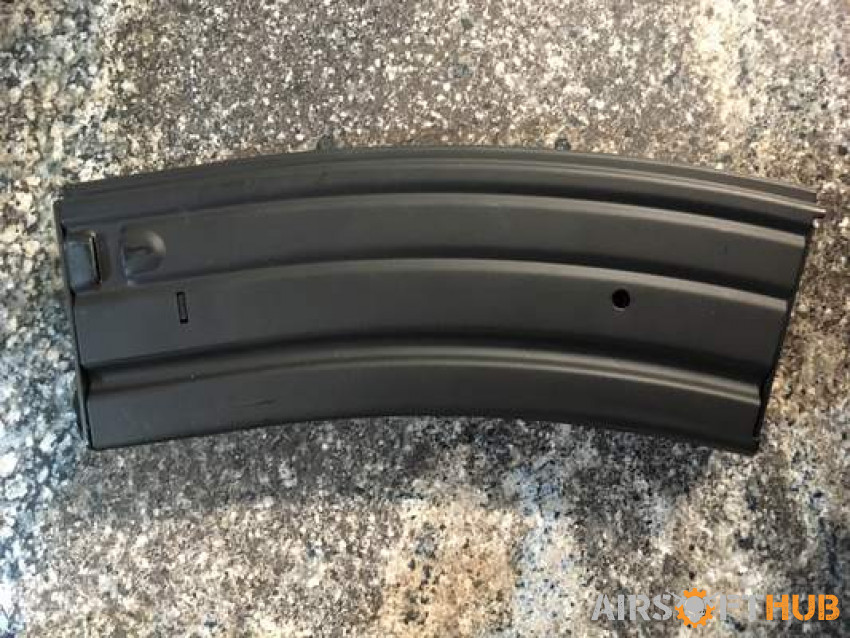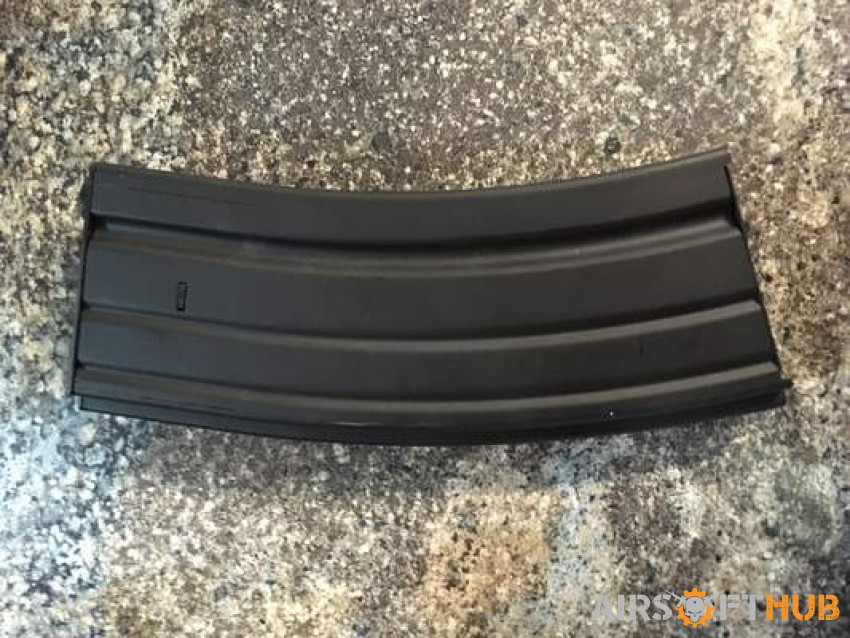 ---
Item Description
Here is my E&C HK416D / M27 IAR. Bought during lockdown and no longer needed. It was originally blue on the rail and buttstock and sprayed black when I received my UKARA. The rifle is in virtually new condition never being skirmished and spending most of its life in a case. It comes with a torch mounted on the right side (with battery), extendable bipod at the front part of the rail, a ACOG with RMR sight mounted on top, the original box and mid- cap mag.

Rifle - £250
ACOG with RMR sight - £80
Torch with pressure pad - £40
Bipod - £20

Total - £390

The pressure pad on it is very basic and will slide on the rail with not much resistance but never the less holds the pad firmly in place. The bipod opens by pulling down the top button with one hand and pulling with the other (pictured), if the mid point of the bipod is twisted on the little twist grip then the legs will fully extend. To stow the bipod push the legs in and when holding with one hand twist the grip to fully lock them and then move them from a vertical position to a 90 degree angle at the front. The RMR on the ACOG has never had a battery in it and is in virtually new condition. The mid cap mag holds 120 rounds from memory although I have never taken it out of the box (except for photographs).

Feels very strong and sturdy when holding. Can add some more pics upon request as can only upload 4 on here. Defence will be required. Will be open to reasonable offers but silly ones will just be ignored. Postage will be around £15 - £20 due to overall size and weight and is sold as seen. More than happy for buyer to collect and try out. Thanks for looking :)
Category: Assault Rifles
Location: Bristol, City of
Condition: New
FPS: 310*
* All FPS figures are approximate as temperature, gas, manufacturing changes can all affect the FPS.