Message has successfully been sent.
Item has been reported. Our moderators will review it ASAP.
£525.00

+ £15.00pp
Tokyo Marui HK416D NGRS + G17
Tokyo Marui HK416D NGRS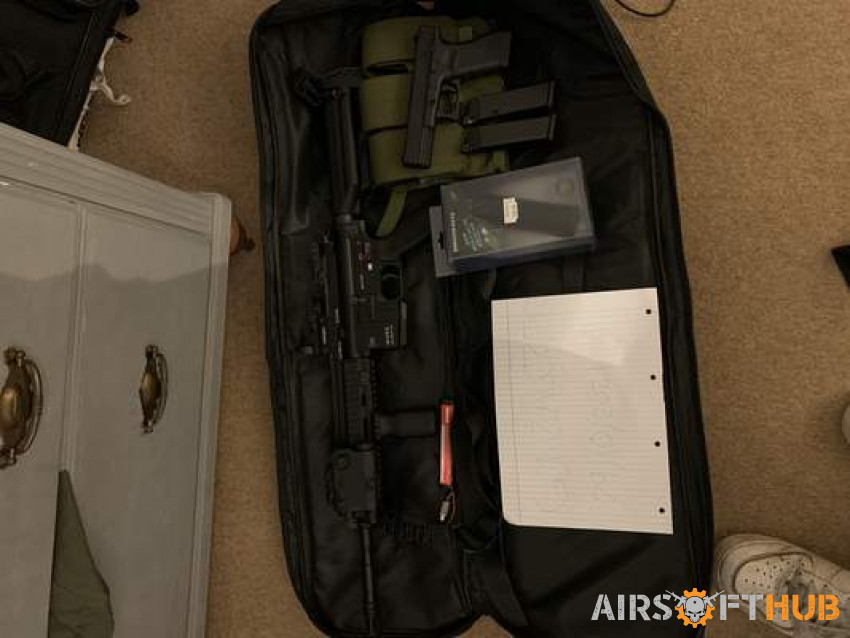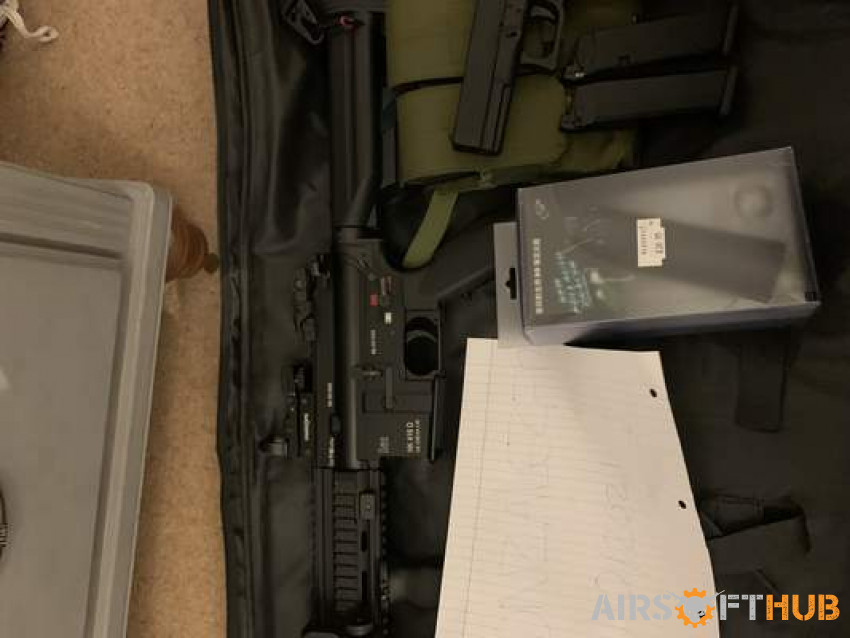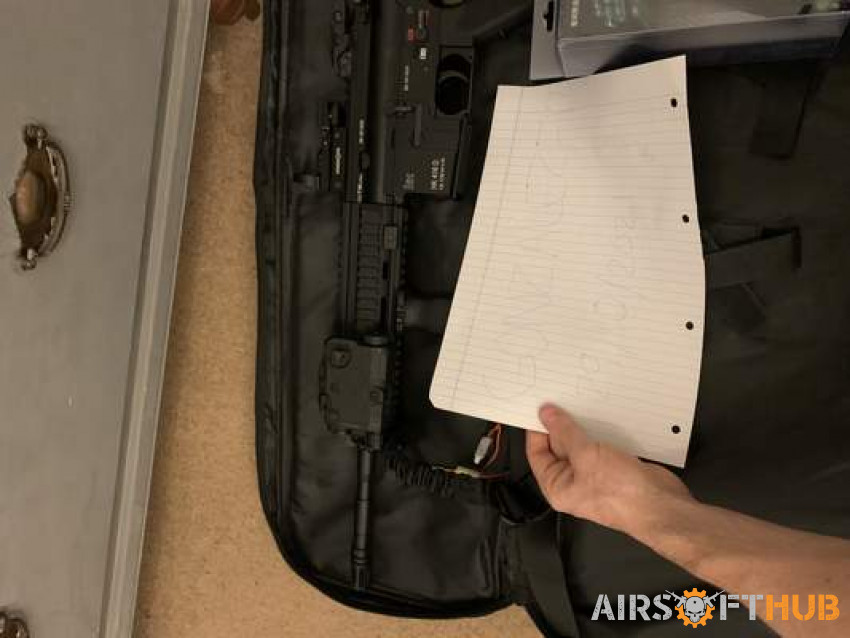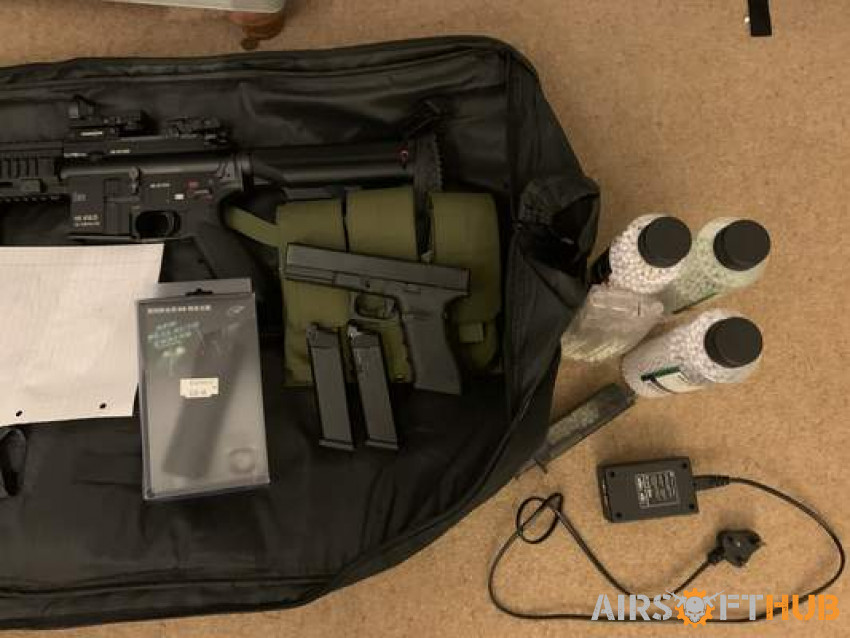 ---
Item Description
today i will be selling my Tokyo Marui HK 416D NGRS as I am leaving the sport of airsoft after many years of playing. This gun is by far the best gun I have owned, it shoots very very far and very straight which Tokyo Marui are well known for. The gun is basically new both the 416 and the G17 it was two tone blue however was professionally spray painted so all the trade marks and everything are still visible and not painted over. the only time you really notice this is when taking off the stock to put the battery in but not visible when fully intact. the recoil too is just incredible allows for some realism without having to get a GBBR just overall the best gun money can buy in my opinion. Both guns are in close to perfect condition with minimal wear as was only used 2 times.

the HK416D NGRS comes with:
- red dot site with many functions and variations.
- Tracer unit basically brand-new only purchased and used 1 time at a field
- 3 NGRS mags
- 2 point sling
- RVG grip
- charger
- 2 batteries
- around 10,000 bbs that are 0.25s and 0.2s
- 2 speed loaders

the Glock comes with:
- the gun itself
- 2 gas tight magazines

overall a great bundle for a cracking price, everything you need to start airsoft is here and will include a mesh lower face mask, and mesh and plastic goggles.

please feel free to contact me on whatsapp or imessage at: 07917170096
Category: Assault Rifles
Location: Berkshire
Condition: Used
FPS: 290*
* All FPS figures are approximate as temperature, gas, manufacturing changes can all affect the FPS.