Message has successfully been sent.
Item has been reported. Our moderators will review it ASAP.
This item has been removed.
Sorry this item has been deleted and is no longer available. Don't worry, we have plenty other used airsoft items on the marketplace to chose from!
£73.00

+ £5.00pp
Xcortech X3300W Tracer/PEQ
Tracer Unit/Chrono/Fire Control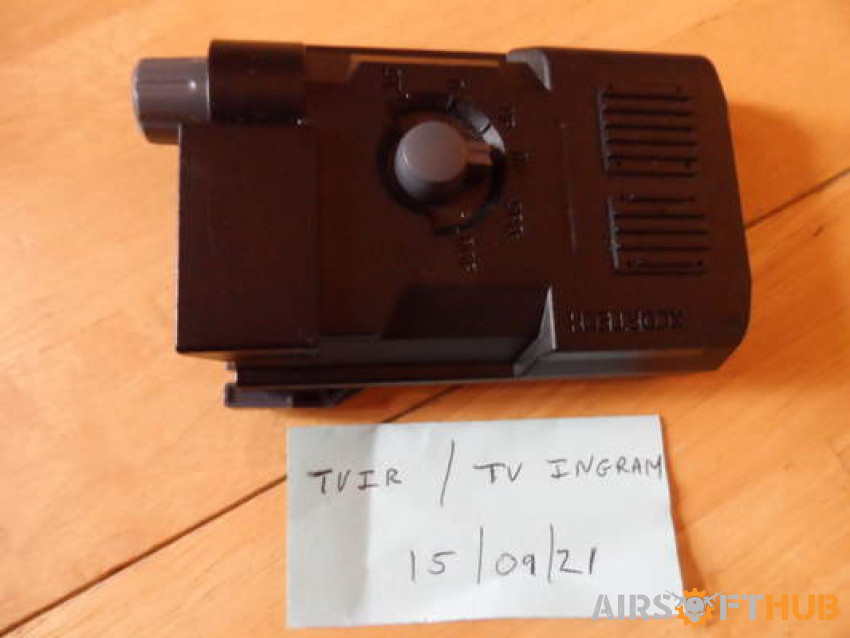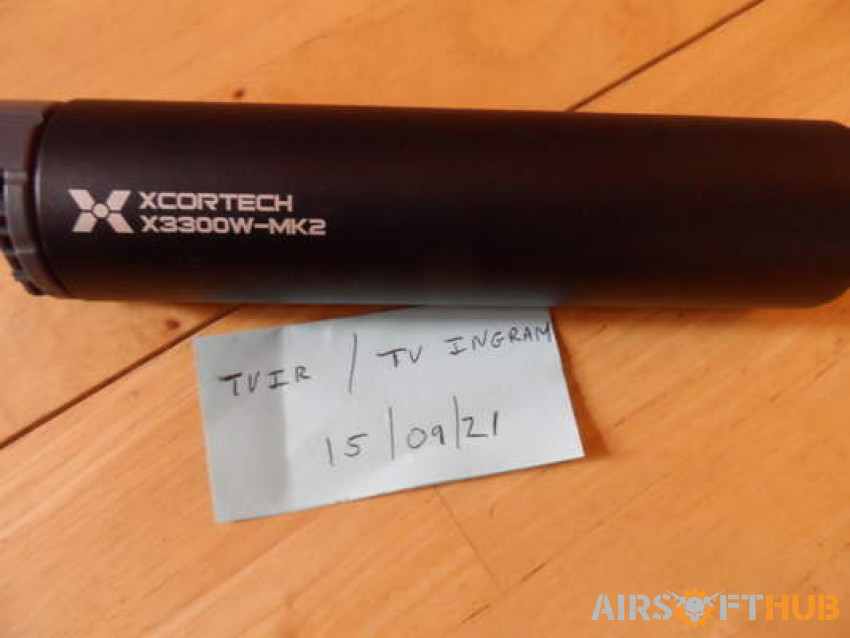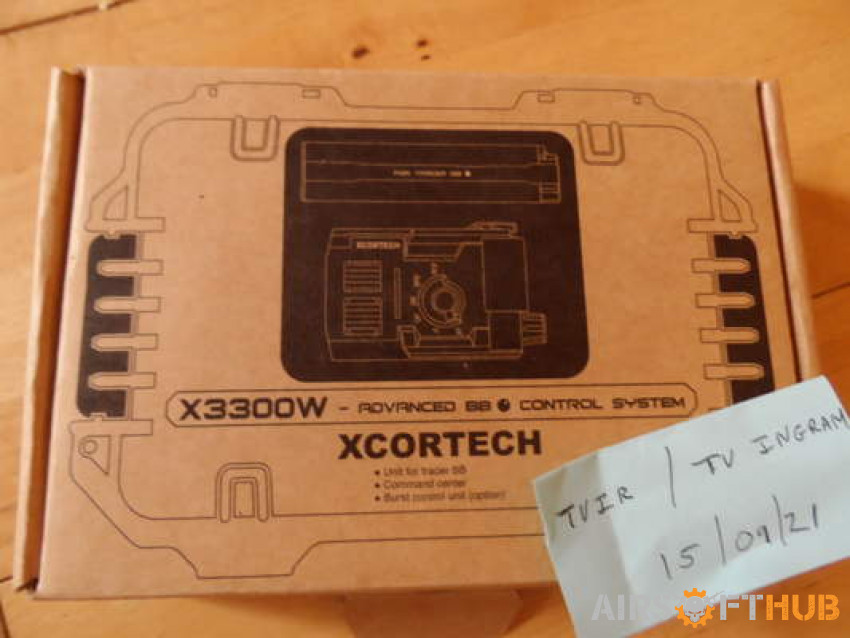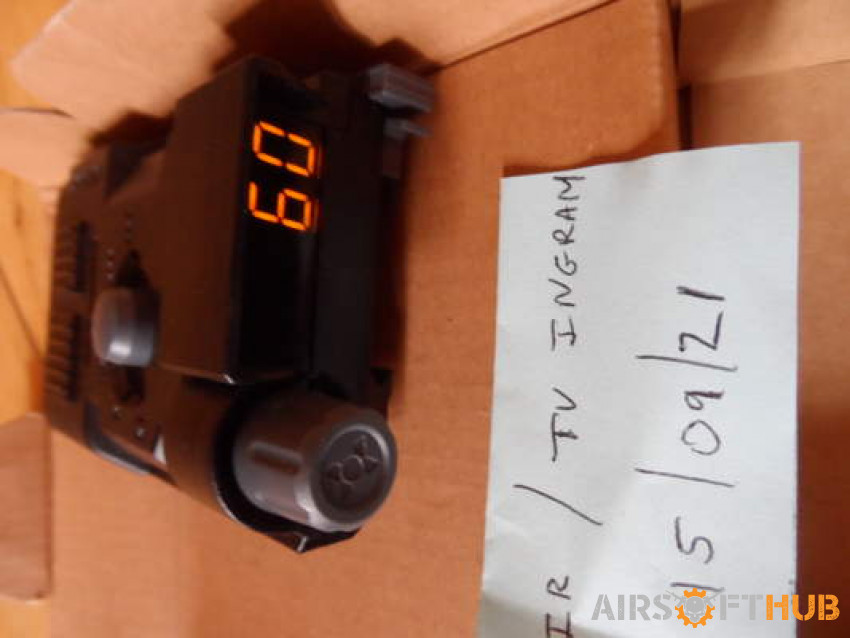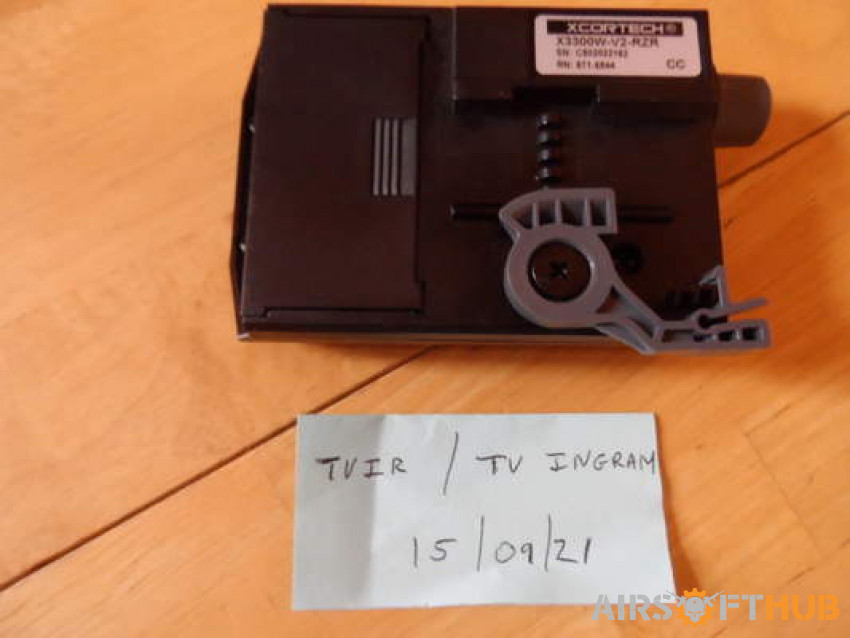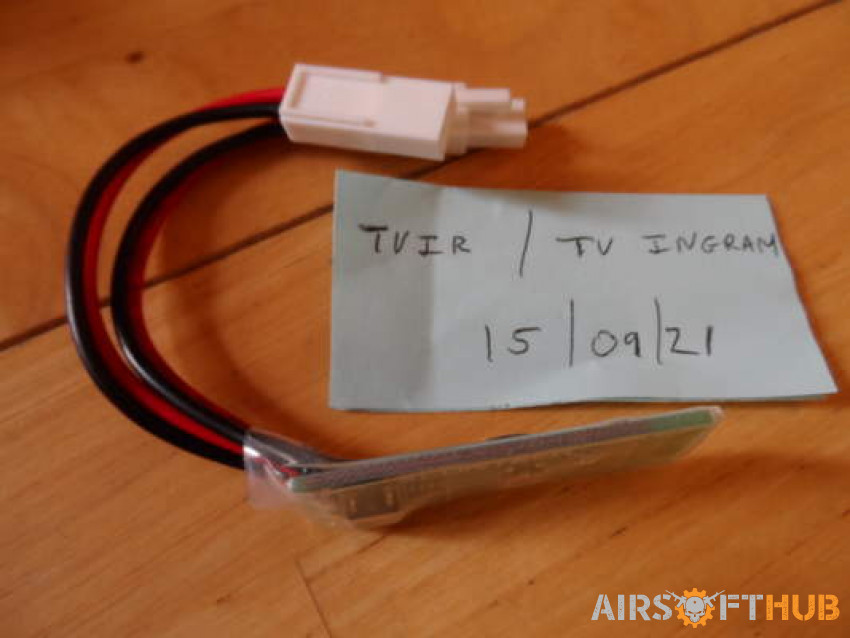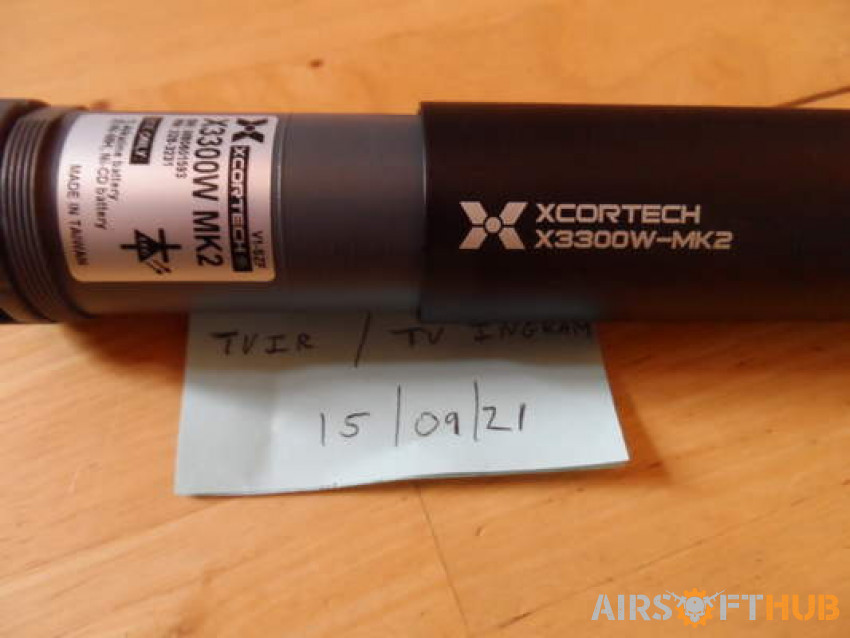 ---
Item Description
Xcortech X3300W, black, in excellent condition; no marks/scratches/damage etc. I have used the tracer unit 3 times, I have never used the PEQ unit or Mosfet. I foolishly left some batteries in the PEQ box, that has sadly caused the expected pitting on the terminals when they leaked - but this does not affect the functioning of the unit (see pic with display illuminated).

Has 4 functions:
Airsoft Tracer
Chronograph
Fire Control (round counter etc) - optional
Mosfet (optional)

Has 3 components:

Xcortech X3300W-Mk2 Tracer unit - needs 4xAAA (not supplied);
Xcortech X3300W-V2-RZR PEQ/Controller Unit (Black) - needs 2xAA (not supplied);
Xcortech X3300W-V2-RZR ScU (Shot Controller Unit).

Can be used with:
the Tracer Unit only; or
the Tracer Unit in conjunction with the matched (WiFi) PEQ Controller to chrono and to count rounds fired etc; and with or wirhout.....
the standalone Mosfet - never used it, but it's a basic Mosfet with battery warning, setting of burst mode etc.

[First 2 will work with AEG or gas RIFs - the Mosfet will obviously only work with AEGs!]

Supplied with instructions. Price new is £99; the Tracer unit alone sells for around £60. Selling for £73. Postage includes insurance. Collection welcome from SE26 6EG (Crystal Palace/London).
Category: Gun Accessories
Location: Bromley
Condition: Used