Message has successfully been sent.
Item has been reported. Our moderators will review it ASAP.
This item has been removed.
Sorry this item has been deleted and is no longer available. Don't worry, we have plenty other used airsoft items on the marketplace to chose from!
£105.00

+ £0.00pp
Vorsk Hi-Capa - BNIB Free Post
Vorsk Hi-Capa 5.1 Splt Slide GBB - brand new.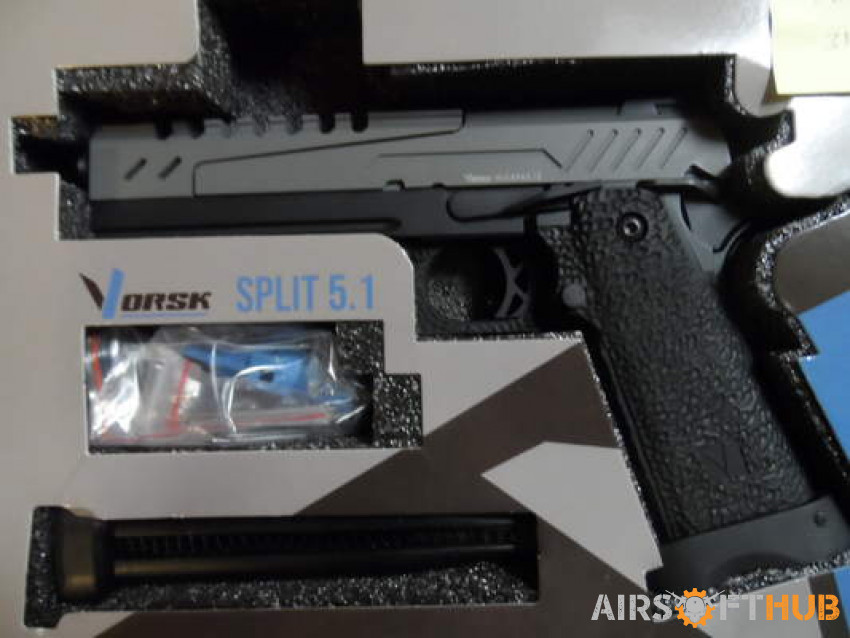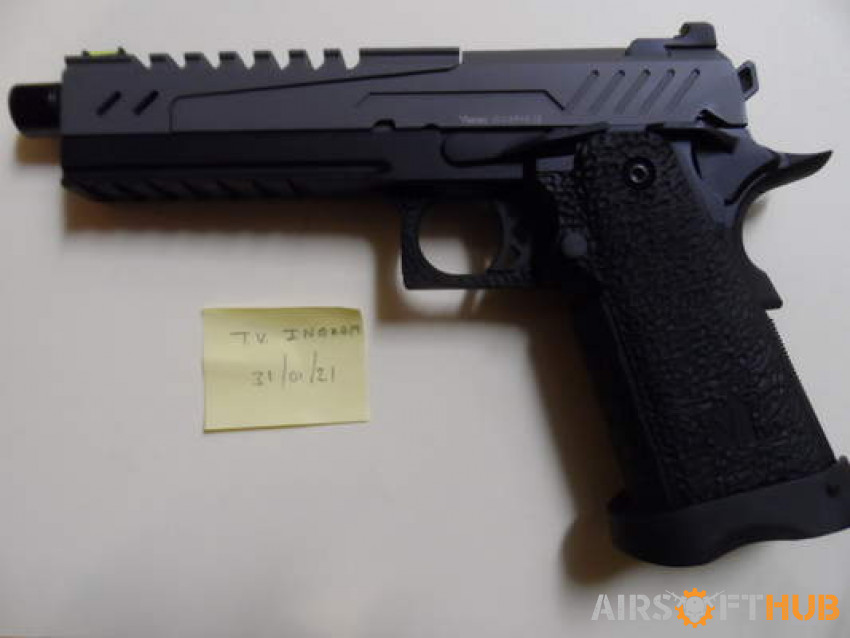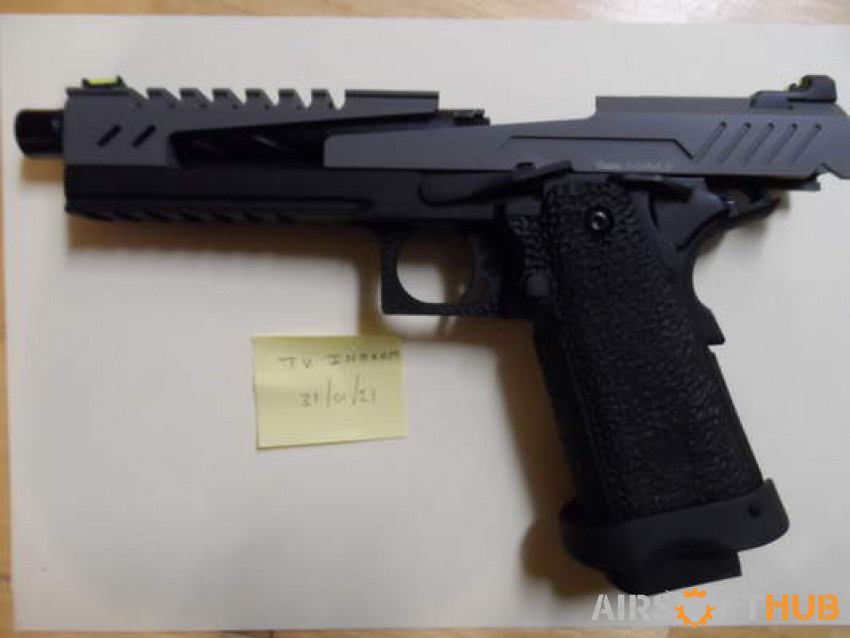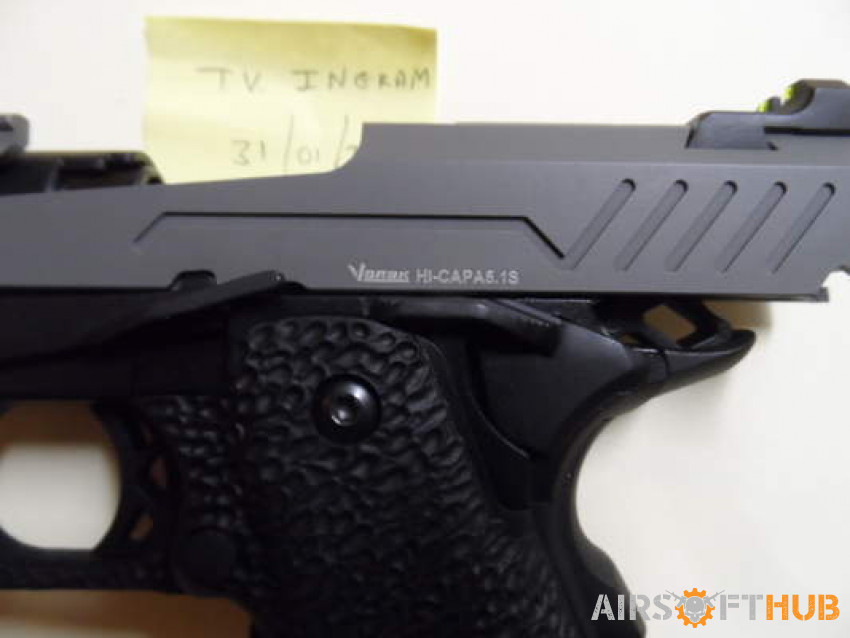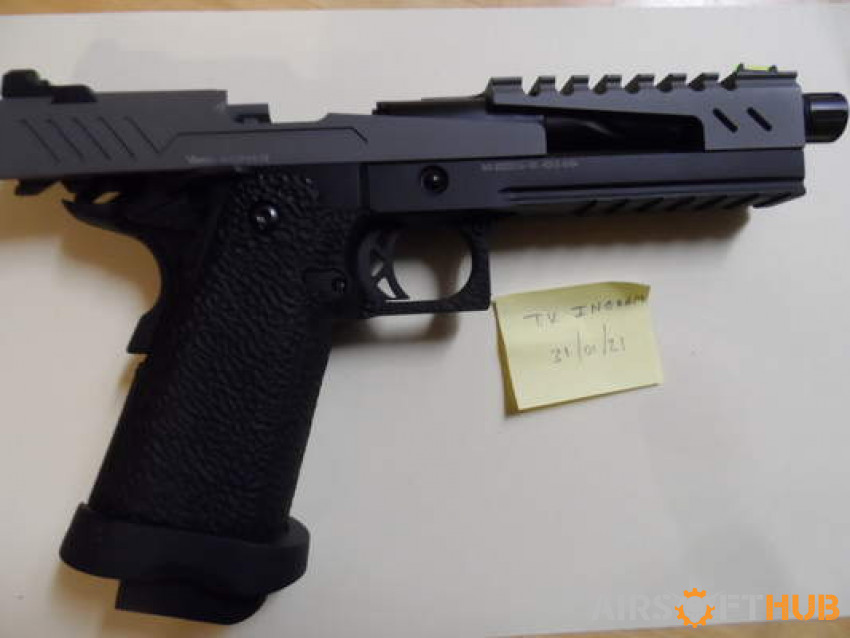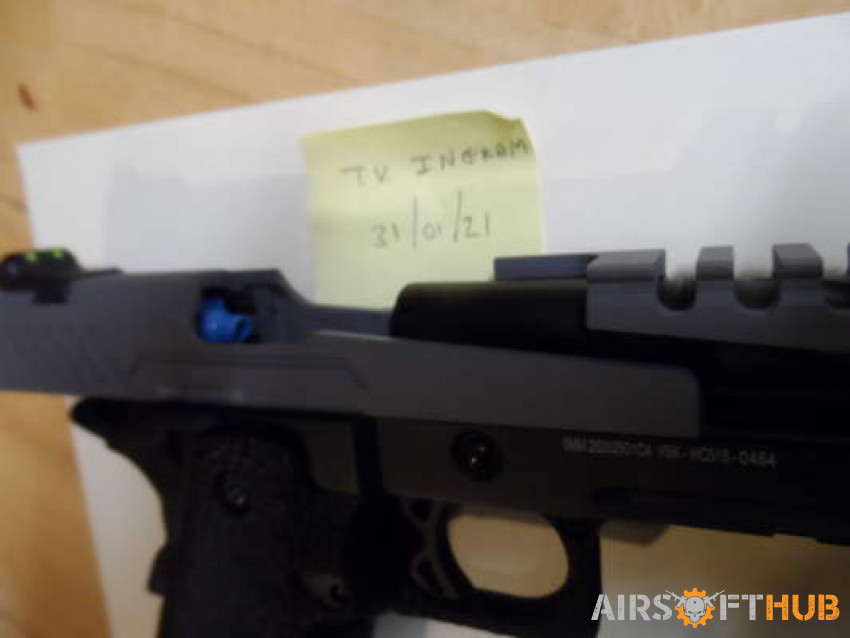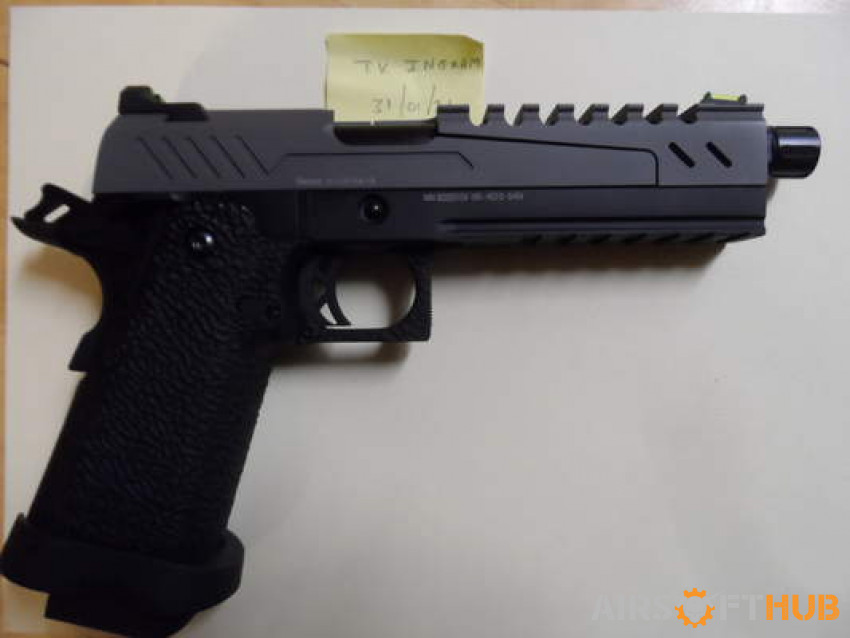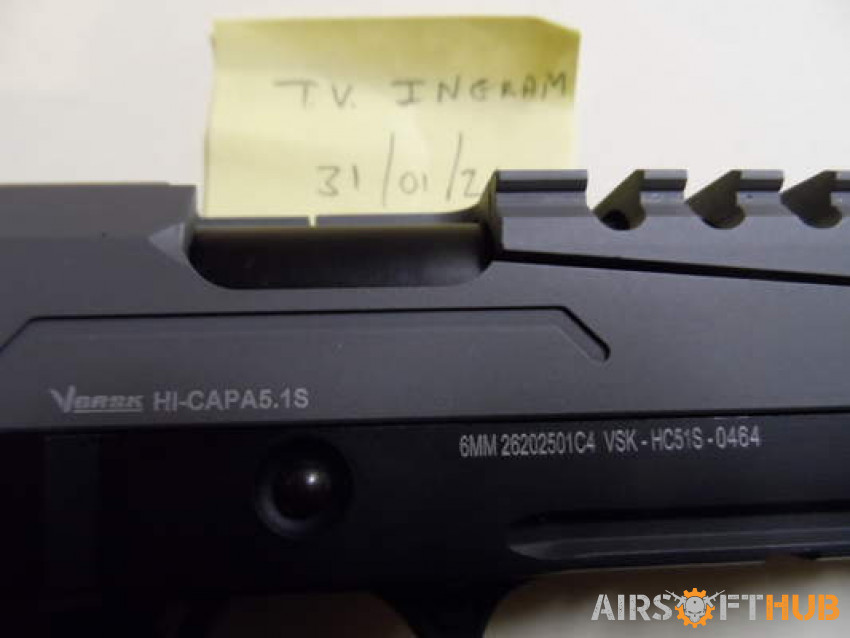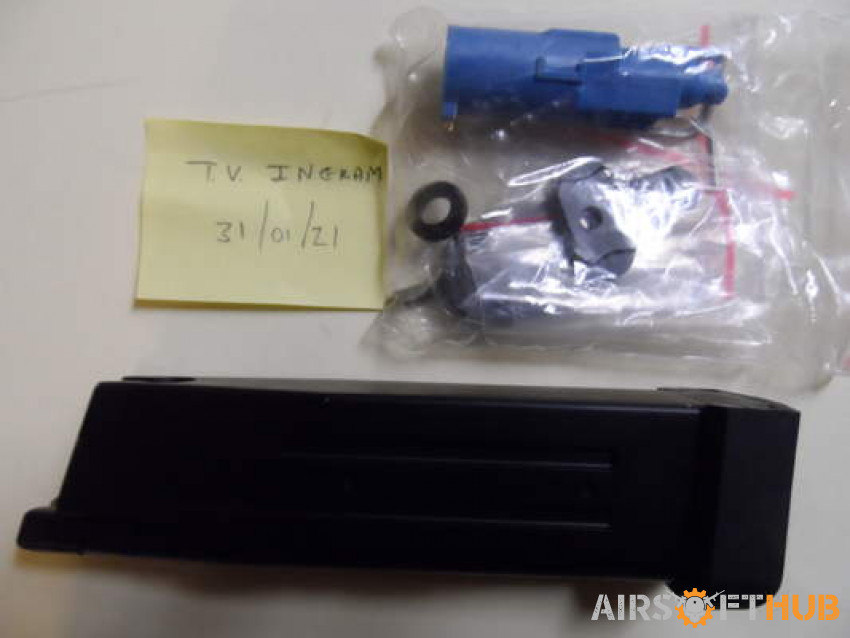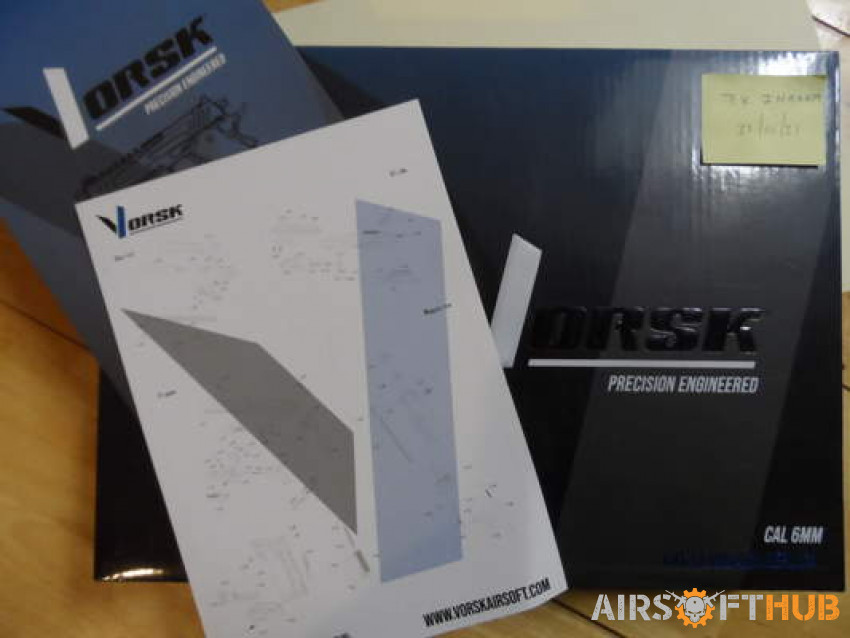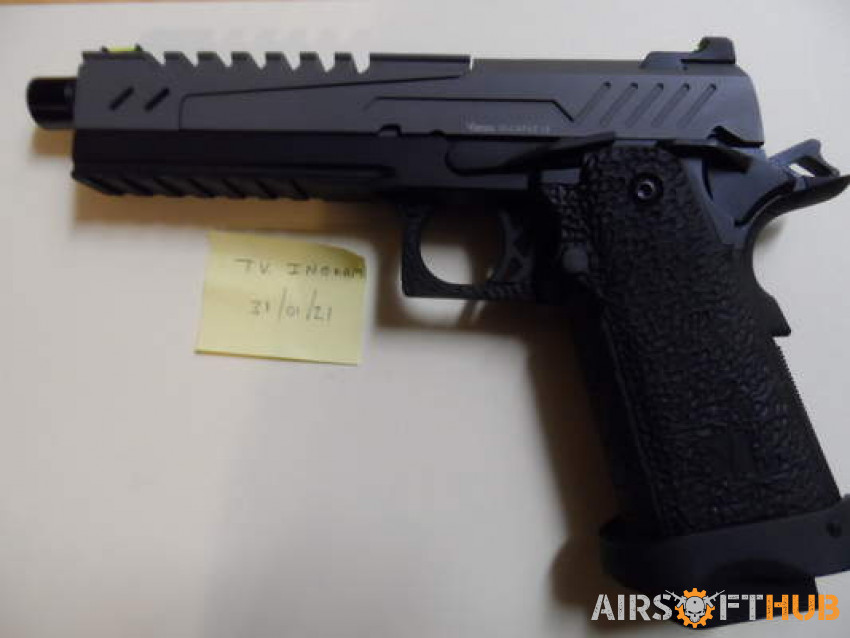 ---
Item Description
Vorsk Hi-Capa 5.1 Split Slide GBB (black frame/matt battleship grey slide) and gas magazine. Really nice build quality and attention to detail. (Vorsk is a Nuprol brand).
Brand new in box - completely new, unused - complete with spare parts (supplied as standard with these models.... spare nozzle, o-rings etc). Only taken out of box to test fire and check magazine. Got a bit carried away at Xmas, bought myself 3 of these (different colours!) but I'll never use this one.

Current price new is £130. Selling @ £105 INCLUDING insured postage & PayPal G&S fees. No trades or offers please - if it doesn't sell, I'll just keep it.

Check out price and spec at PatrolBase:
https://www.patrolbase.co.uk/vorsk-hi-capa-5-1-split-slide?pv=14610
Category: Pistols
Location: Bromley
Condition: BNIB
FPS: 330*
* All FPS figures are approximate as temperature, gas, manufacturing changes can all affect the FPS.