Message has successfully been sent.
Item has been reported. Our moderators will review it ASAP.
This item has been removed.
Sorry this item has been deleted and is no longer available. Don't worry, we have plenty other used airsoft items on the marketplace to chose from!
£85.00

+ £7.00pp
Novritsch SSP1 HiCapa
Novritsch SSP1 HiCapa - working perfectly.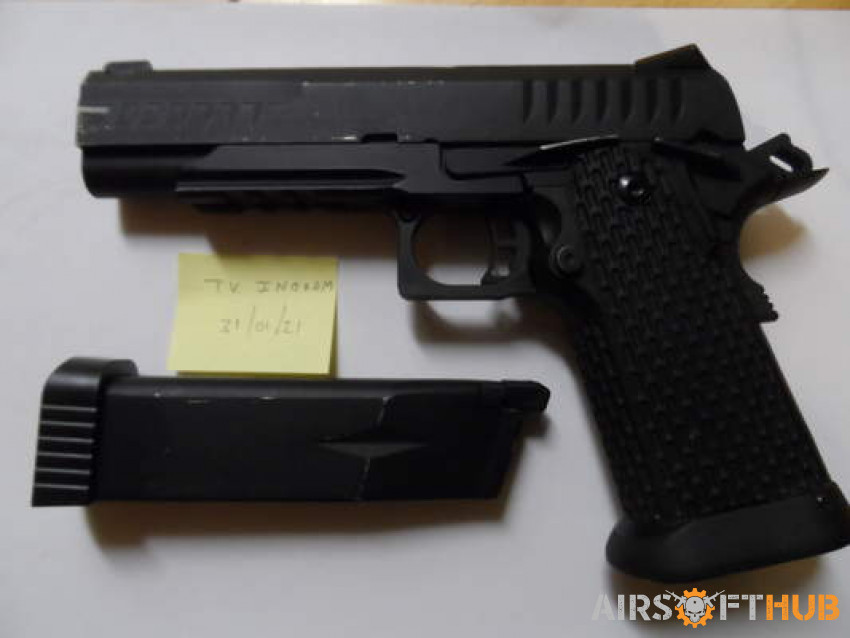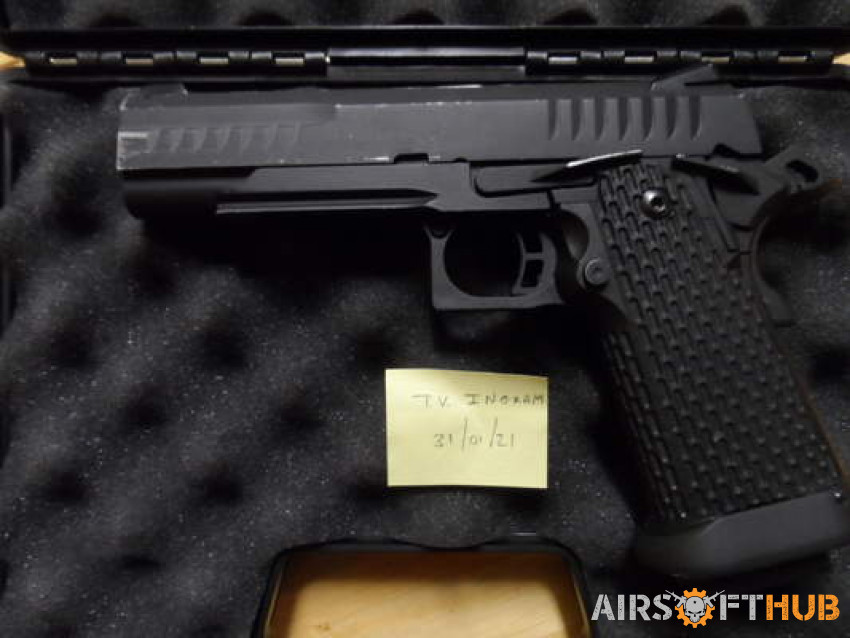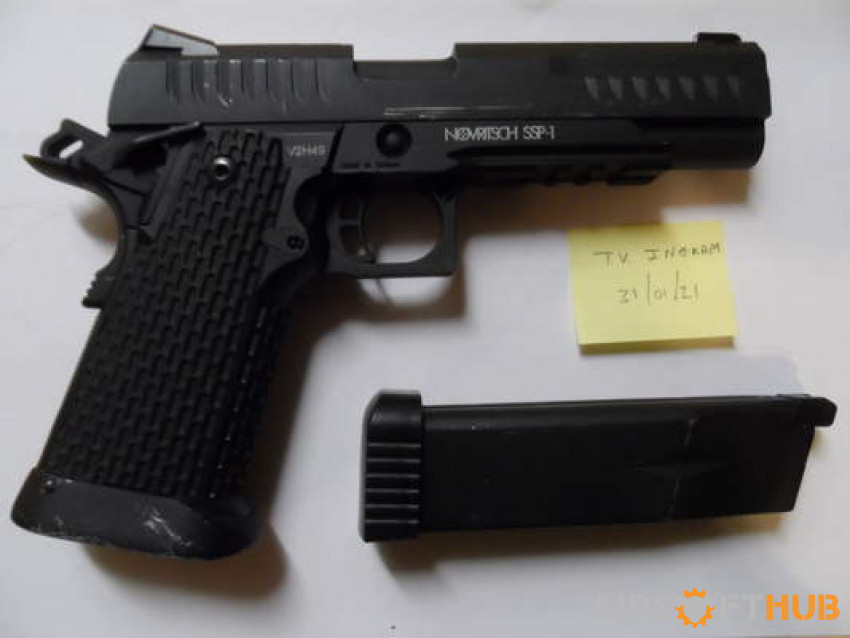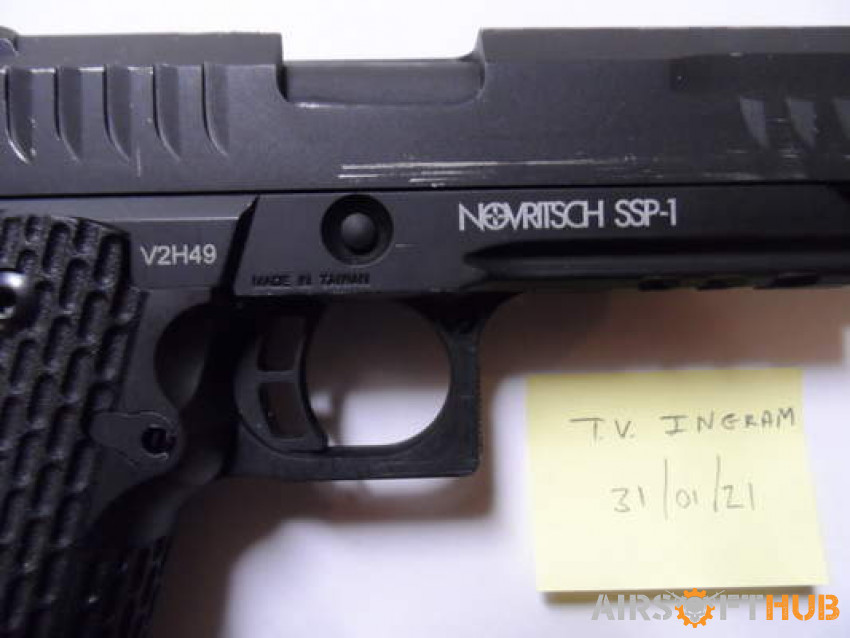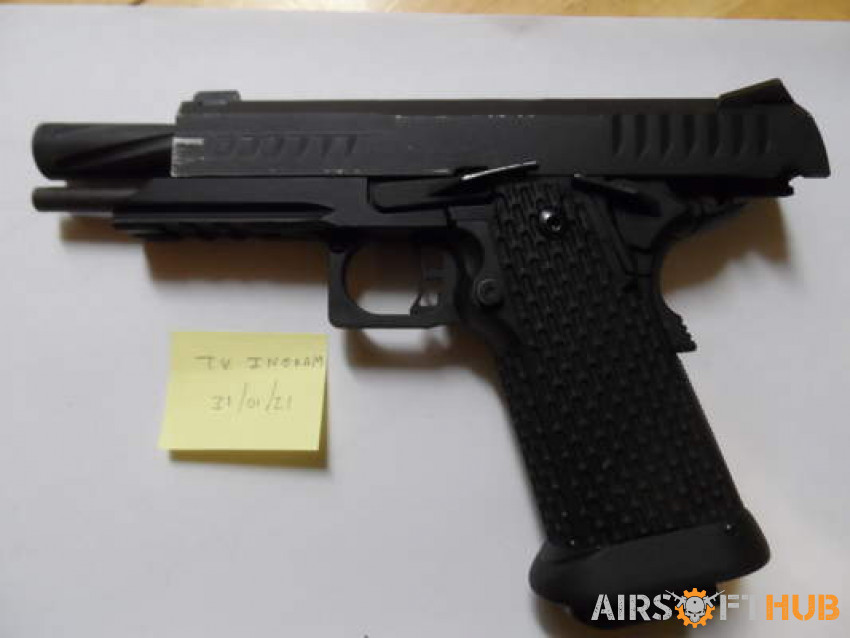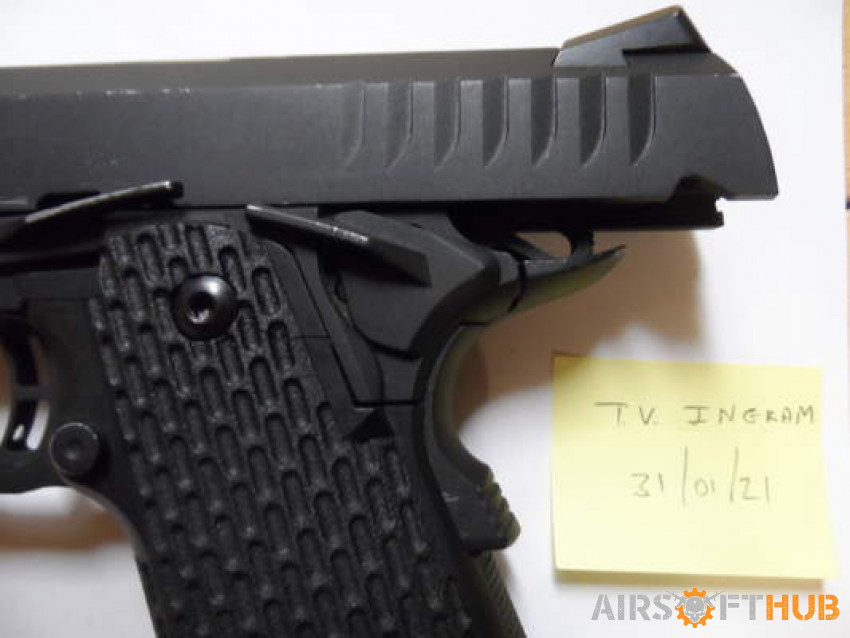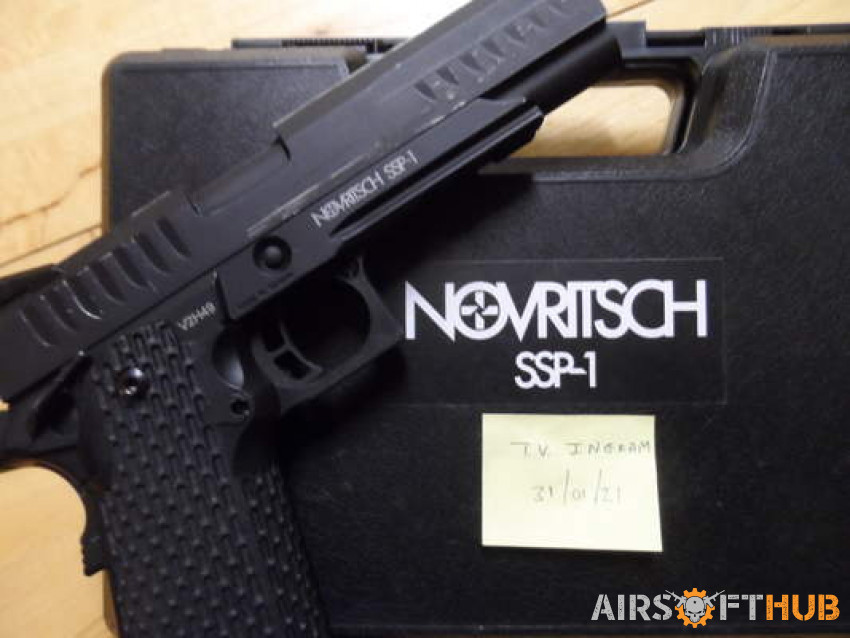 ---
Item Description
Novritsch SSP1 HiCapa/1911 in good used condition. Supplied with Nov storage box and 1 almost new green gas mag. You'll see from the pics that there is some surface wear/scrathes (the silver bits) - however that is superficial, paint-deep - there is no damage as such. If I was keeping the pistol, I'd give it a quick spray with matt black. However while it may have a few scratches, internally it is pretty much as new - I've taken it to half a dozen week-end events but it won't have fired any more that 500 rounds in total.

So why am I selling? Well, some guys like the used/weathered look - whereas I like to keep my kit in pristine condition (a kind of airsoft OCD!). I'm disappointed with myself that I've allowed this one to get so scratched. But the basic pistol is so good that I've just ordered another new one - it really is that good!
Category: Pistols
Location: Bromley
Condition: Used