Message has successfully been sent.
Item has been reported. Our moderators will review it ASAP.
This item has been removed.
Sorry this item has been deleted and is no longer available. Don't worry, we have plenty other used airsoft items on the marketplace to chose from!
£95.00

+ £12.00pp
Specna Arms M16 - New
Specna Arms SA-B06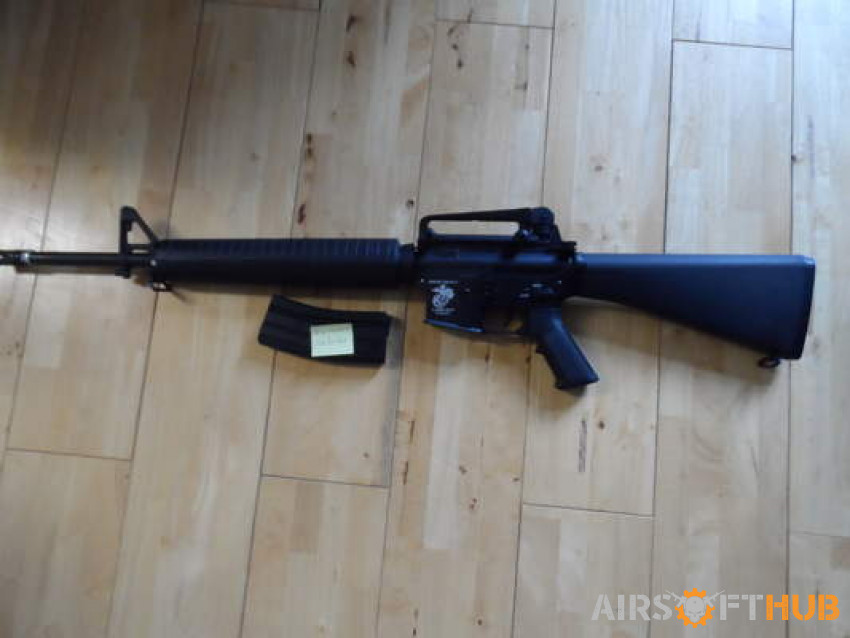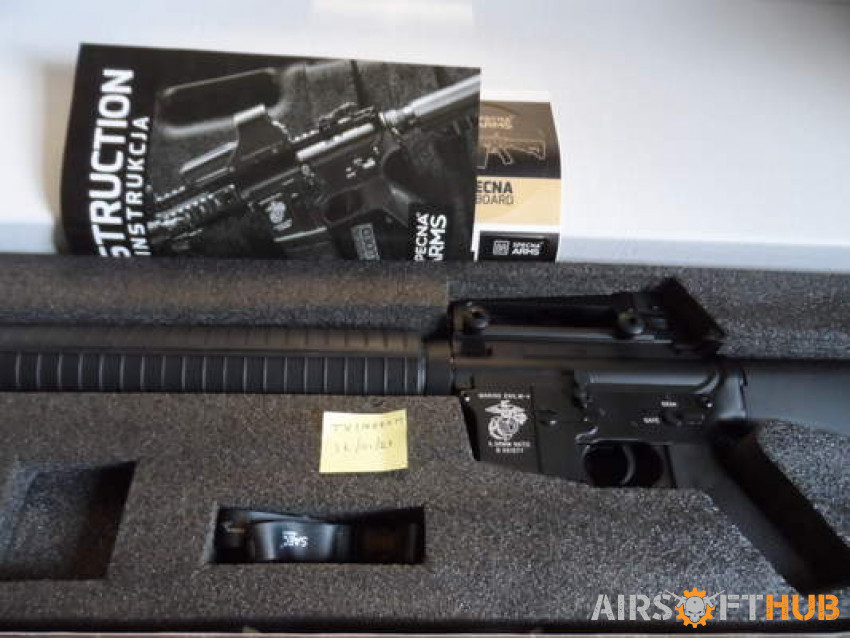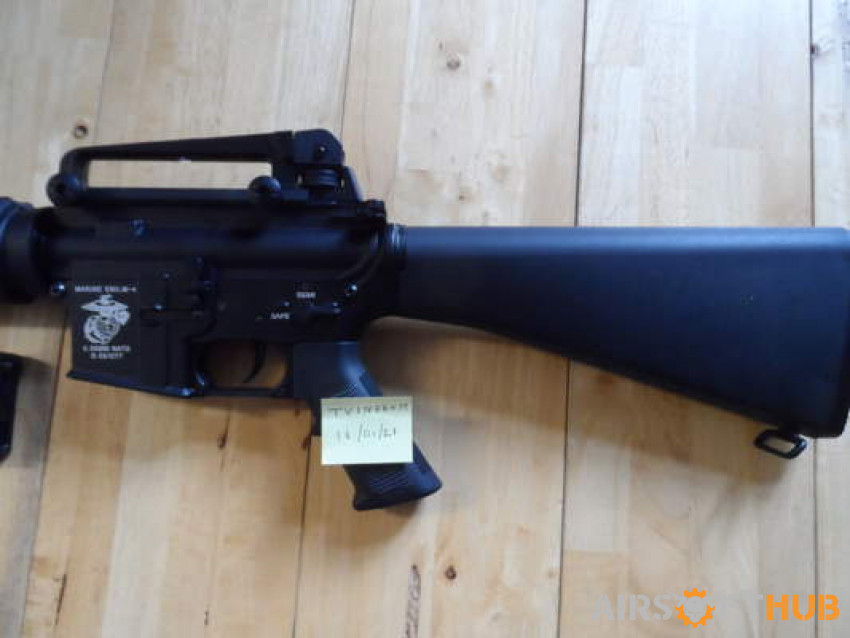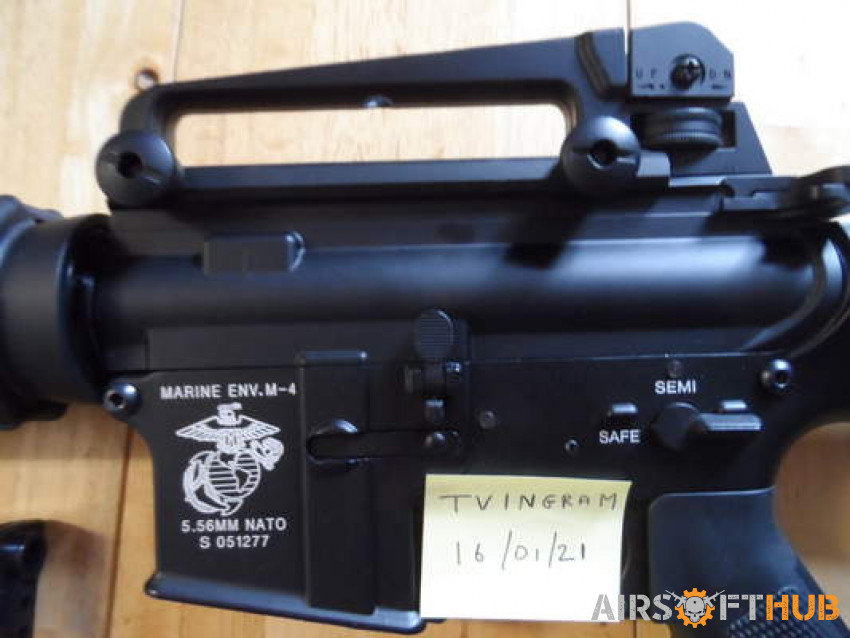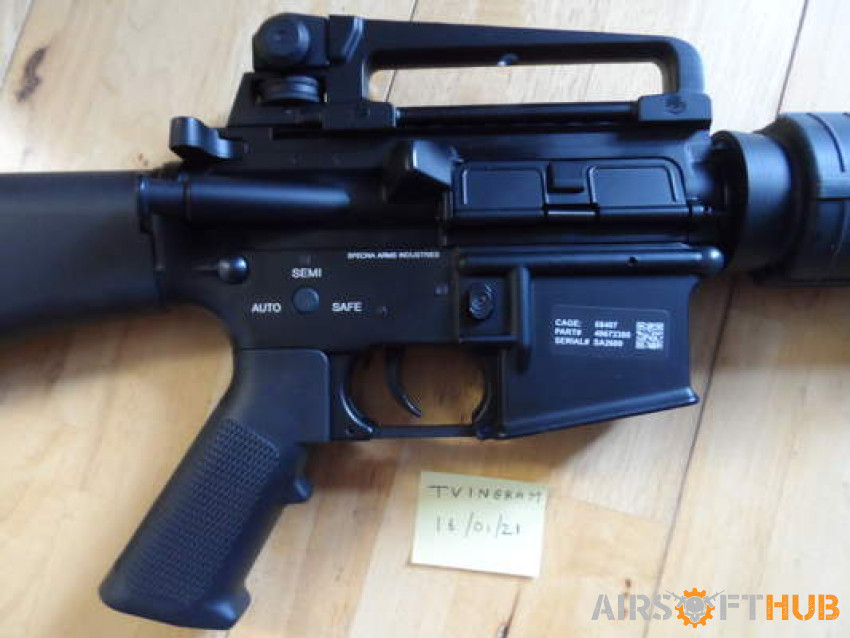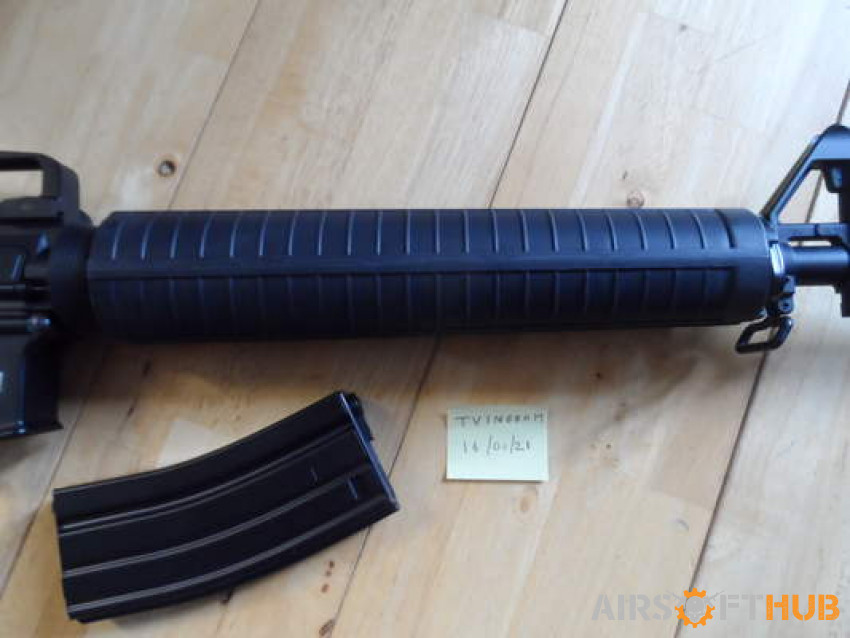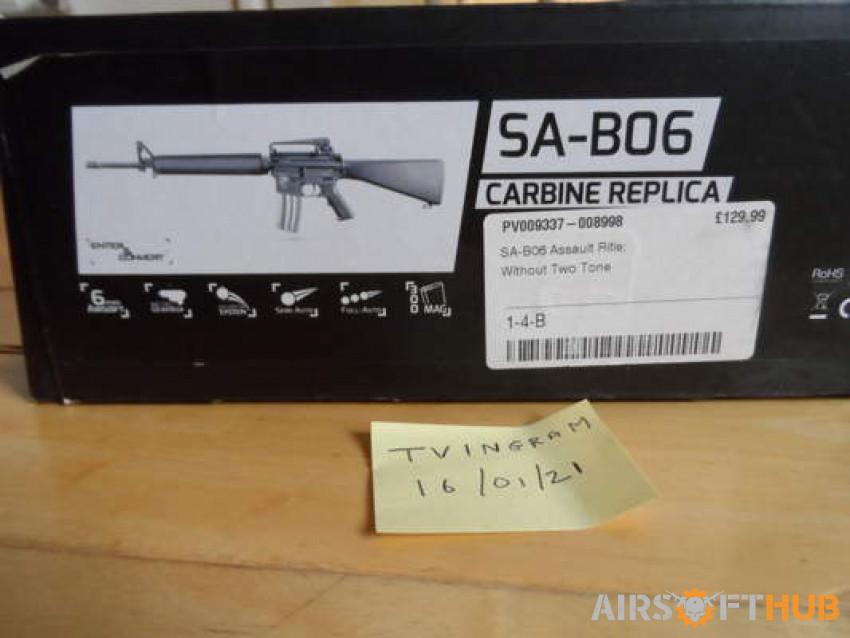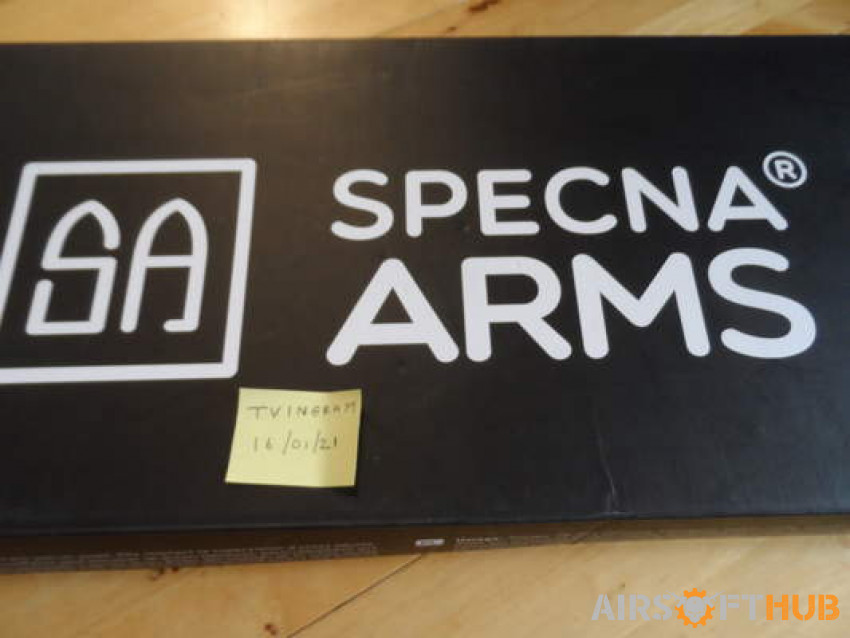 ---
Item Description
Specna Arms SA-B06 M16-A3 replica. New, boxed, unused except to test. Complete with 1x Hi-Cap mag, instructions etc. Current price new is £129. Collection welcome from SE26/Crystal Palace/London area. price includes PayPal fees.

PatrolBase Description:
The Specna Arms SA-B06 is a highly convincing M16A2 replica complete with all the features you would expect of an M16 platform rifle and more! The materials used throughout are exceptionally high quality and have come together to create a solid package that weighs in at 2.5KG, feels rigid in the shoulder and is free of rattle (except sling loops obviously). The handguard, pistol grip and stock are all made from a tough high density Polymer that feels reminiscent of old Classic Army / G&P build qualities which are harder and harder to find these days. The receiver and outer barrel assembly are made of a combination of Zinc and Aluminium Alloys, and treated to a course of Sand Blasting, Powder Coating and Anodising before painting, which hopefully sets the tone for the high standard these replicas are built to. The external trim parts of the replica are made from Steel for longer life and durability.

At the end of the 20" barrel assembly is a standard M16 birdcage flash hider which will remove to reveal a 14mm CCW thread, which is great for those who want to customise their rifle with Suppressors, Muzzle Brakes and Tracer Units. The carry handle can also be removed to make use of the 20mm rail underneath, which is perfect for the addition of scopes, sights, other aiming devices or anything you else you can dream up. You could even attach an optic directly (or via an adaptor rail) to the carry handle as it has the original slot to do so. The solid stock at the rear is very easy to use, and houses a Mini Tamiya connector. Simply pull down on the spring loaded door to open it, connect your battery, close the door and off you go. Due to the obscene amount of space in the solid stock we recommend making the most of this and getting the biggest (in terms of capacity, not voltage!) battery you can shoehorn in there.

Another nice touch of this replica is the functional mock bolt hold-open, which means that when the charging handle is pulled the mock dust cover will lock to the rear. This makes adjustments to the HOP unit much easier as you don't have to hold it open manually as you would with other replicas.

Pressing the bolt release of the side of the receiver will return the dust cover to its' neutral position. The front and rear sling loops can easily be made use of and don't require any setup; the iron sights can be fully adjusted, the rear with the built in controls and the front with a sight adjustment tool.

The Specna Arms SA-V26 Airsoft replica features their own brand of quick release system called Enter & Convert™, which makes changing your main spring much quicker than standard AEGs. Whilst the gearbox still needs to be removed to access the quick change spring, not having to disassemble the gearbox will save you a world of frustration and disapproving *tuts* from the other half as your replica is split into its' exploded diagram on the dining table.


If you're looking for an accurate and well-built M16 replica then you're in the right place. Another reason to choose this RIF would be the almighty barrel length, which makes for a very accurate RIF out of the box. If you're wanting to do some longer range play, or build a DMR then an M16 based rifle is an awesome place to start. With the handguard being able to be changed this could also be an M16A4 with very little effort, and can be customised to the eyeballs, making this very attractive to those who love to fettle.

Features:

Enter & Convert™ quick change spring system
Aluminium Alloy Receiver
Steel trim parts
Specna Arms V2 Gearbox
M16A2 handguard
High density Polymers used throughout
300rnd High-Capacity wheel wound magazine
20mm railed Receiver
Anodised Receiver
Sand blasted & powder coated
Solid stock
Massive battery compartment
14mm CCW thread
Rear wired / Mini Tamiya
Tough build (2.5kg)
8mm Bearings
Steel Gears
Steel Spring Guide
Metal HOP chamber
Adjustable ironsights
Functional mock bolt-catch
Full steel piston rack
Lightweight polycarbonate plastic piston
6.03mm precision inner barrel
Markings:
MARINE ENV . M-4
USMC Emblem
5.56MM NATO
PAT040050BAS
Package Includes:

Specna Arms SA-B06 Assault Rifle
300Rnd Steel High Cap Mag
Instruction Manual
ID Lanyard
Sticker Set
Special Instructions:

The externals of the replica are metal where they would be on the real world gun. This includes things like the outer barrel, handguard, and receiver. If a real world gun has polymer parts then the gun will still be marked as full metal externals, examples of this would be an M4, where the Stock and Pistol grip are always made from Polymer
Category: Assault Rifles
Location: Bromley
Condition: BNIB
FPS: 300*
* All FPS figures are approximate as temperature, gas, manufacturing changes can all affect the FPS.