Message has successfully been sent.
Item has been reported. Our moderators will review it ASAP.
This item has been removed.
Sorry this item has been deleted and is no longer available. Don't worry, we have plenty other used airsoft items on the marketplace to chose from!
£485.00

+ £12.00pp
Yunkers 3 AK74M - Real Steel !
Real Steel AK - Made by Kalashnikov, 4.5mm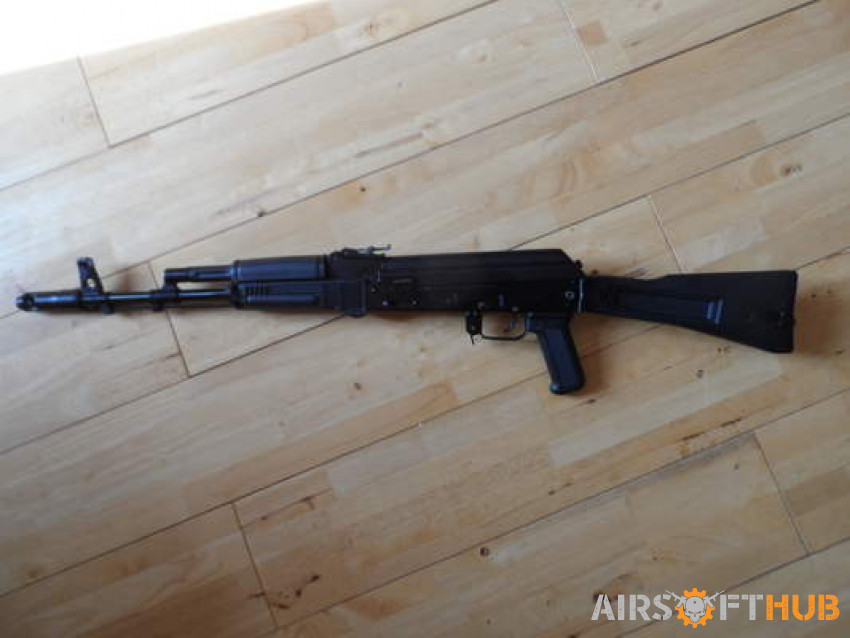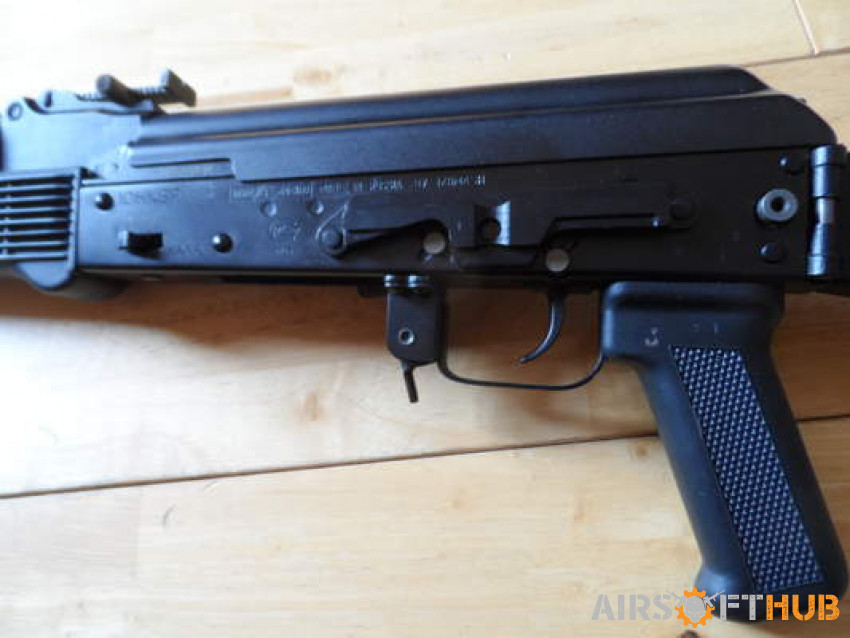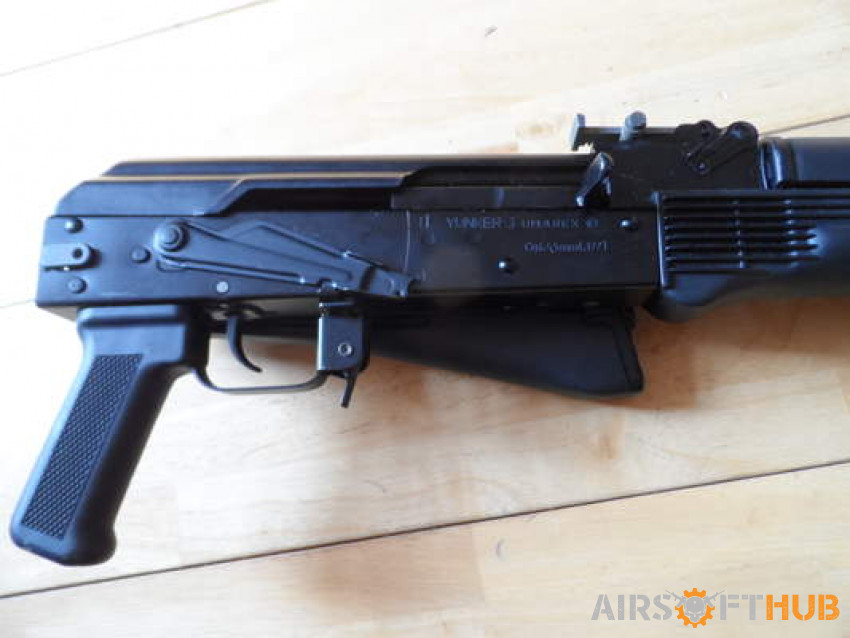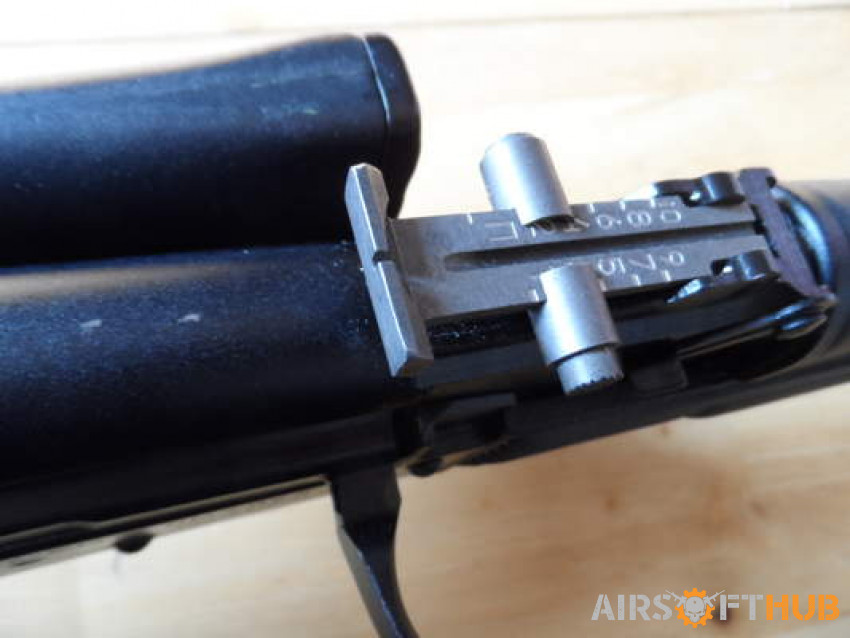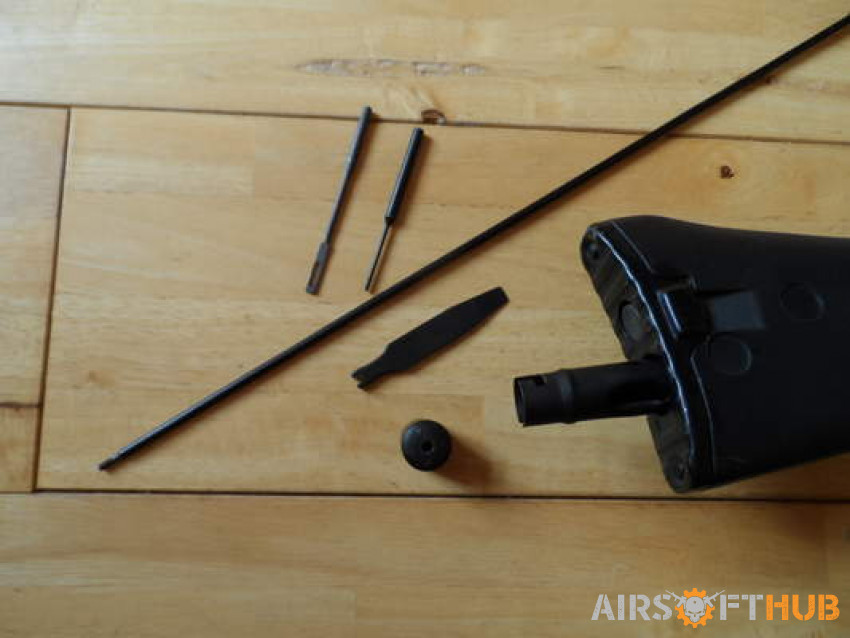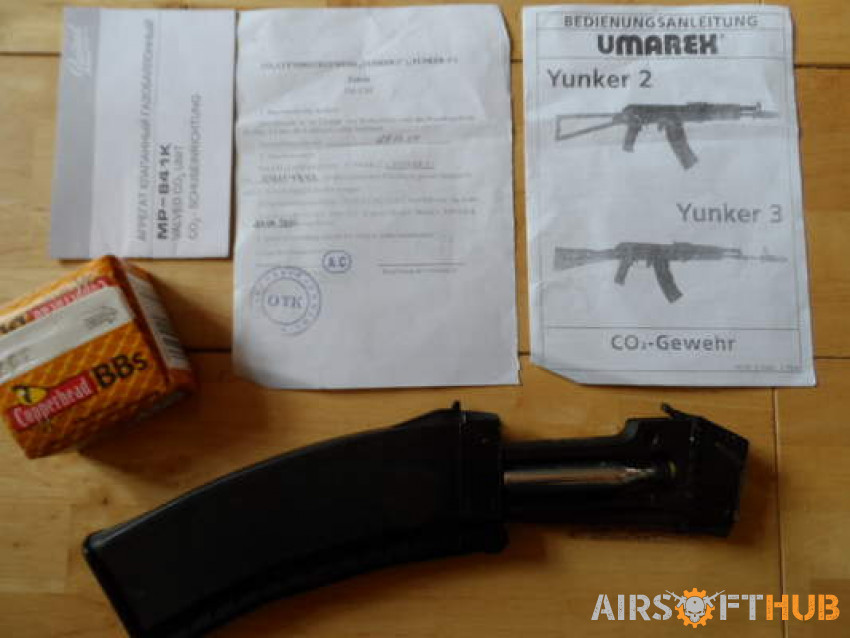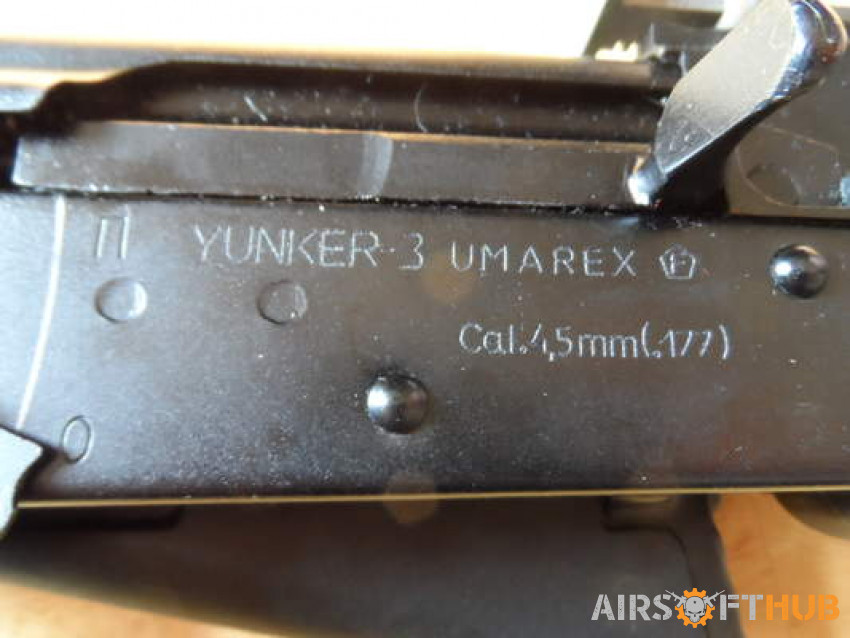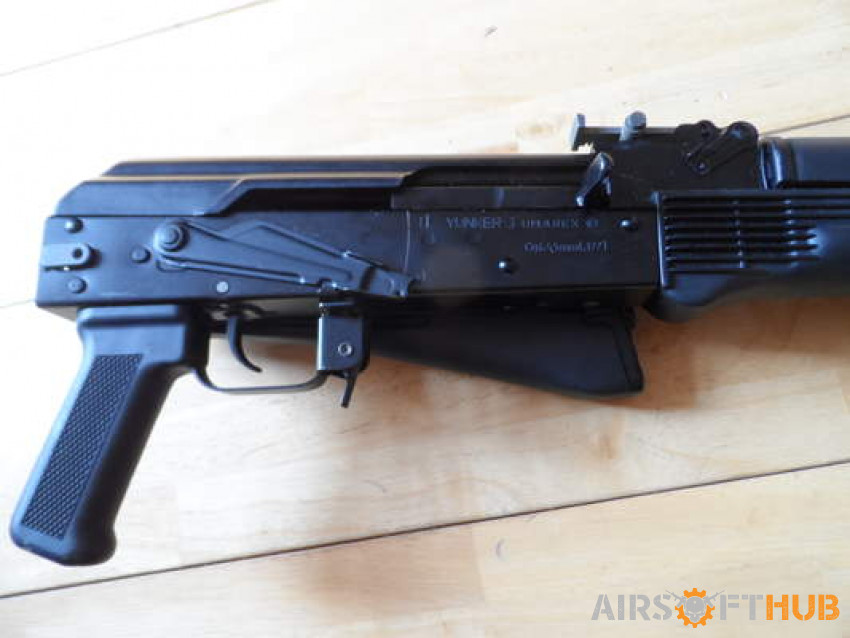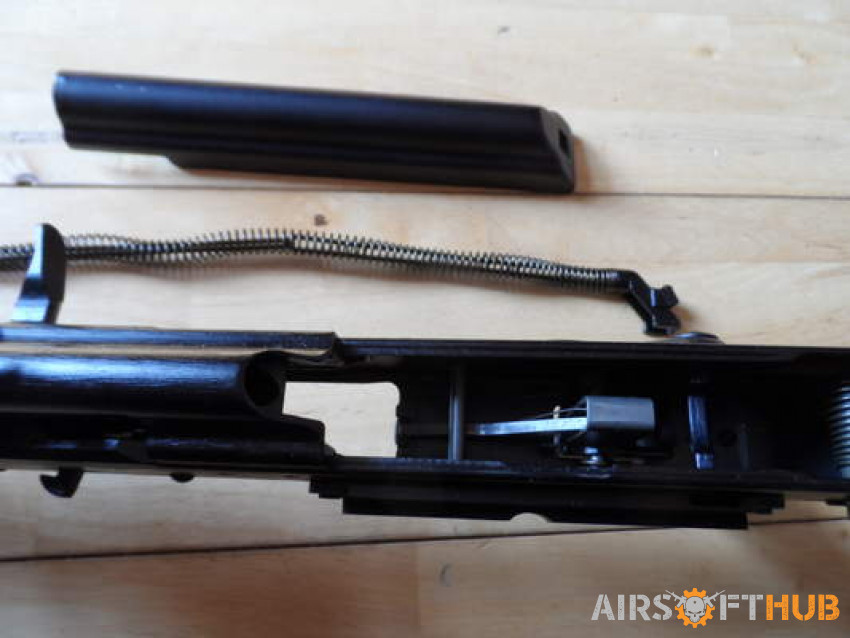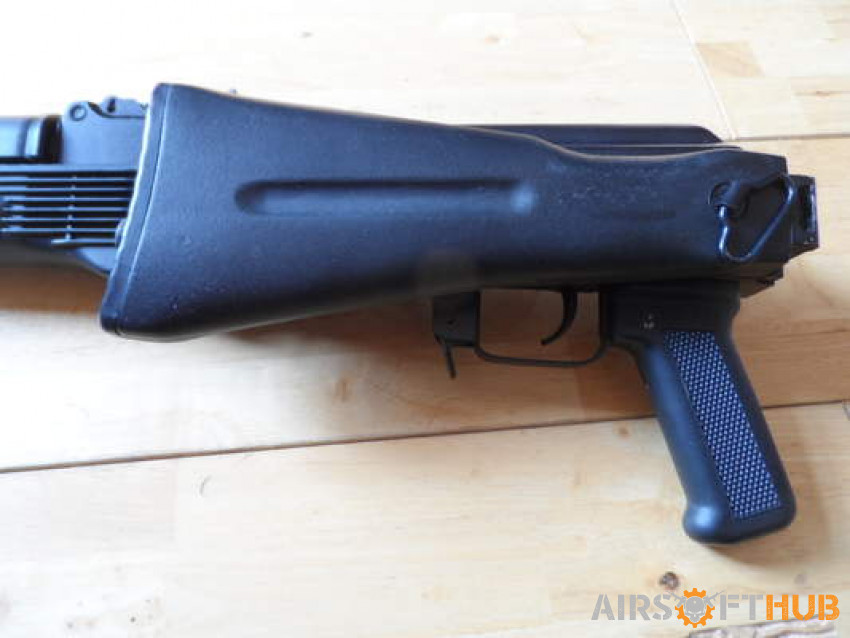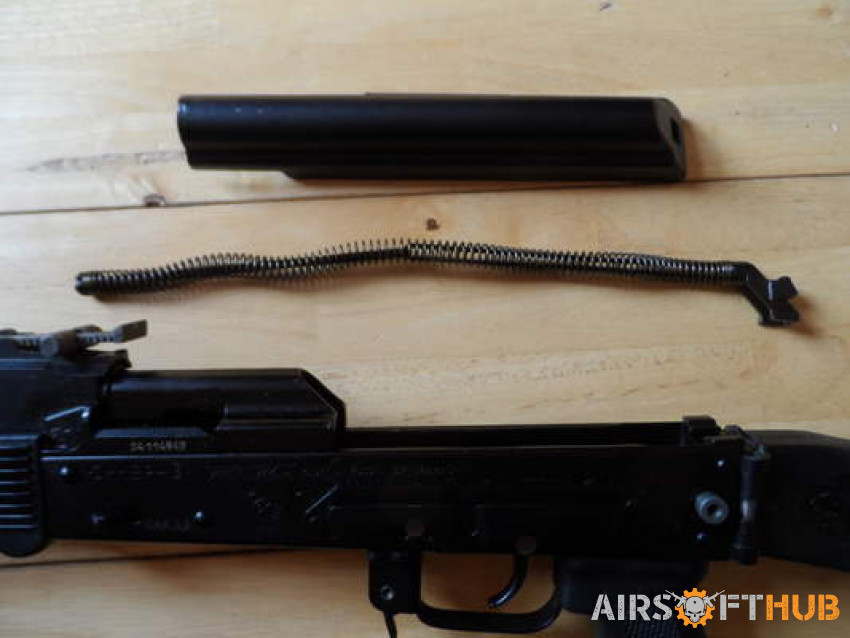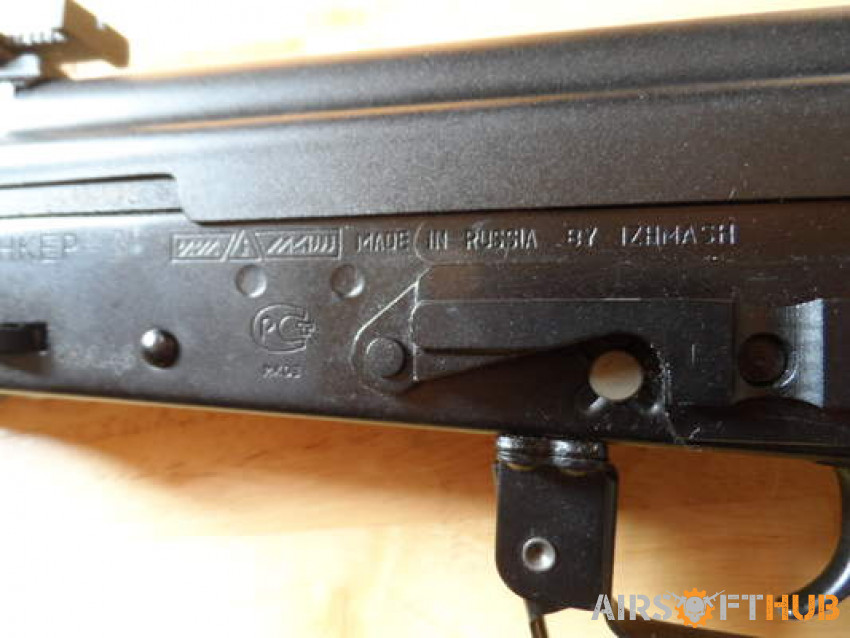 ---
Item Description
Kalashnikov AK74M - marketed as 'Yunkers 3' (Google/TouTube it), made in the same factory that makes actual real steel AKs. For this version they change the barrel for one compatible with 4.5mm plastic/steel bbs, and instead of the beachblock/bolt/firing pin assembly thee install a CO2 gas operated mechanism. The actual gas parts are in the magazine, that holds 18 bbs. Field strips like a real AKL - as this is pretty much a real AK! Complete with full cleaning kit in the folding stock and cleaning rod under the barrel - just like the real thing. Skirmishable? Probably not! The 0.13g BBS are chronoing @ around 650fps, equicalent to approx 500fps for 0.20g bbs. Coolest gun on site? Absolutely. Given the nature of this beast, face to face sales only - so you'd have to collect from London/SE26 (Crystal Palace) or I'd have to deliver it (cost to be attanged). Supplied with 1x mag, 500 steel bbs and original paperwork. I bought this in 2004 (but fully tested/gas-tight within the last few weeks), they are no longer made (replaced by Yunkers 4 with a fixed mag - useless!). So really hard to get and rarely seen on sale. Sold as 'used', but is absolutely as new - has never been used outdoors and wouldn't have fired more that 100 rounds since new. Grab a unique rifle!
Category: Assault Rifles
Location: Bromley
Condition: Used
FPS: 500*
* All FPS figures are approximate as temperature, gas, manufacturing changes can all affect the FPS.