Message has successfully been sent.
Item has been reported. Our moderators will review it ASAP.
This item has been removed.
Sorry this item has been deleted and is no longer available. Don't worry, we have plenty other used airsoft items on the marketplace to chose from!
£200.00

+ £15.00pp
Tokyo Marui TM P90 TR
Tokyo Marui TM P90 TR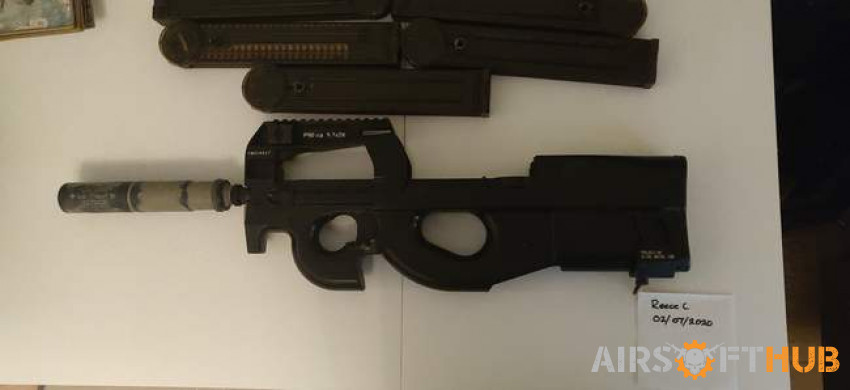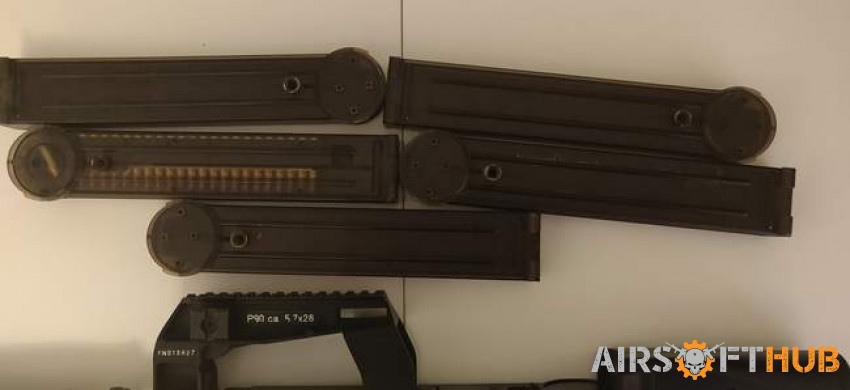 ---
Item Description
Make: Tokyo Marui
Model: P90 TR
Condition: Good condition
Fps: 345fps on 0.2's
Price:

Tokyo Marui P90 TR
Included:
TM P90 TR with Box
X4 MAG Mid-Cap Magazines
X1 TM Low-Cap Magazine (comes with gun)
Single-Point Sling Mount
Original Silencer

Upgrades:
Guarder SP100 Spring
Systema Bushings and Reversal Latch
ASG Ball Bearing Spring Guide
RARE Tanio Koba Twist Barrel (stock length)

Bought from new in 2012 from FireSupport (Still have email invoice) and upgraded by them with SP90 Spring, Systema Bushings and Reversal Latch. Recently, upgraded by myself about 8 months ago with an upgraded spring and spring guide along with general maintenance inc shimming, but before then it had not been opened in 7+ years and It's had about 2000 rounds through it since maintenance. I found that semi didn't work reliably so used full auto and single-fired it that way and found that the trigger contacts for semi had burnt out (Needs replacing) however it still works perfectly on full auto selection. RIF is wired to deans. I did give it a spray paint last year on top of sniper tape, so there are small bits of the gun that are tan as shown in the photos.
Overall, it's a good reliable gun with some very decent range, I have had multiple compliments on how quiet the gun is as the shock from the gearbox is absorbed by the body when aiming and the suppressor actually working.

Payment through PayPal Goods and Services and will be posted via MyHermes.

Please feel free to ask any questions, but I have outlined everything here very honestly.
Category: Assault Rifles
Location: Darlington
Condition: Used
FPS: 340*
* All FPS figures are approximate as temperature, gas, manufacturing changes can all affect the FPS.