Message has successfully been sent.
Item has been reported. Our moderators will review it ASAP.
This item has been sold.
Sorry this item has been sold and is no longer available. Don't worry, we have plenty other used airsoft items on the marketplace to chose from!
£99.00

+ £0.00pp
Swiss Arms Mini Protector Co2
Gas powered Uzi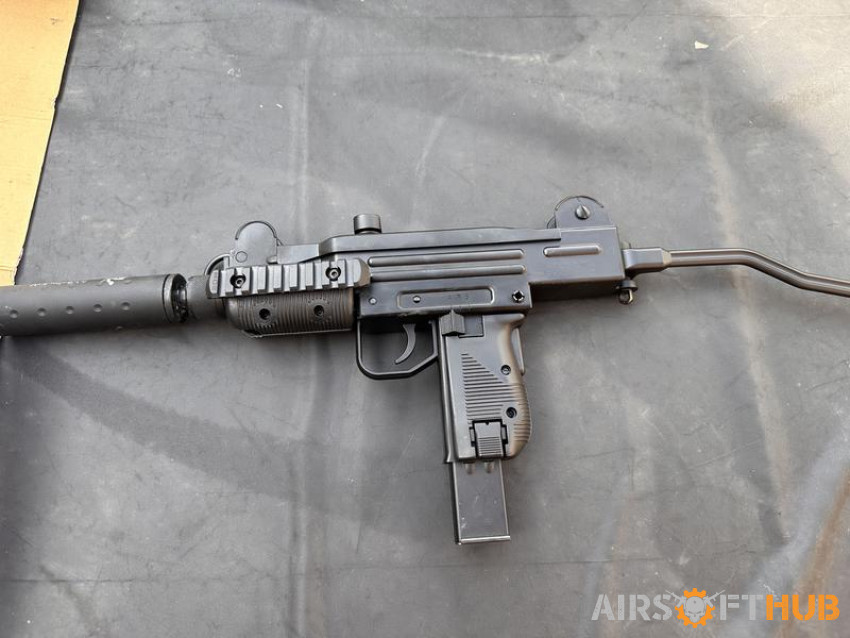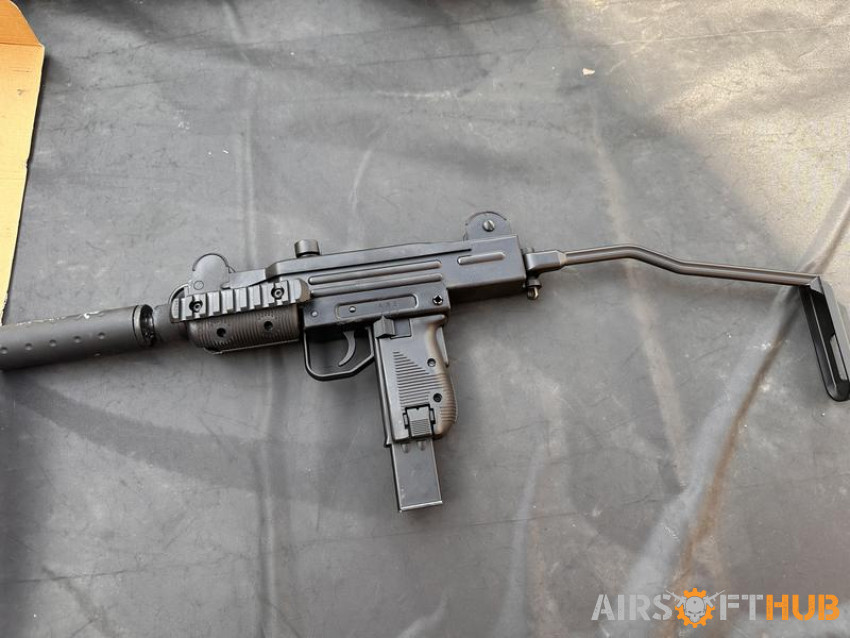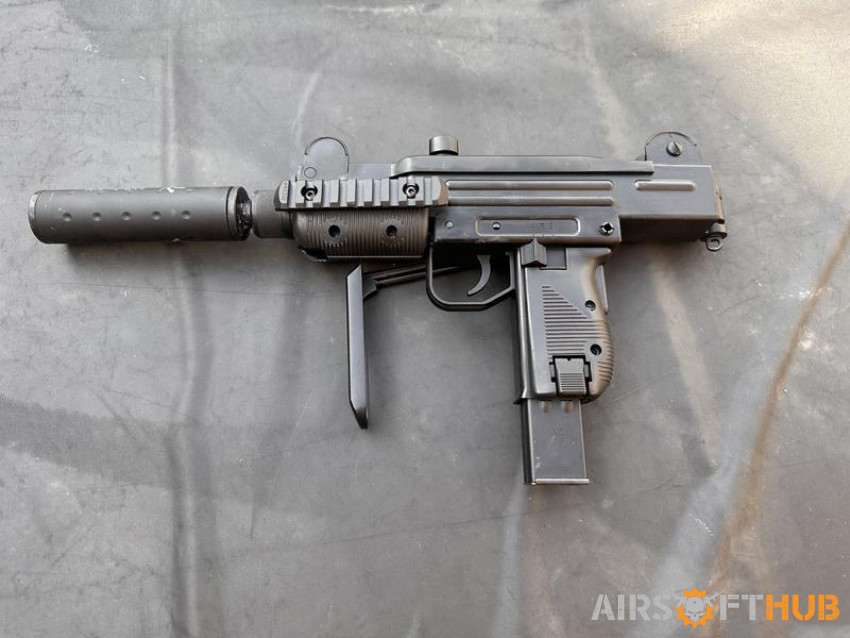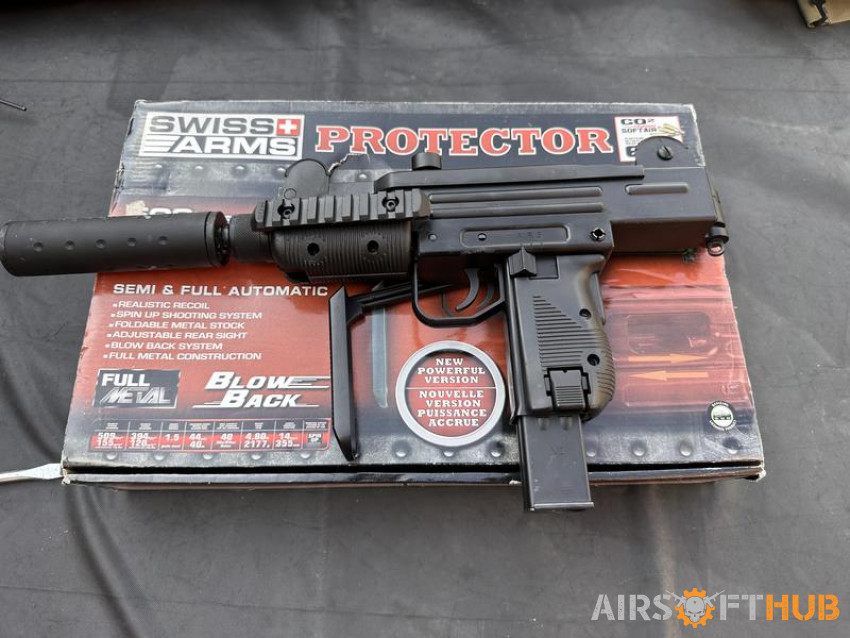 ---
Item Description
Used 3 times with original box


~~The Swiss Arms Protector Mini Uzi Co2 Air Rifle is a Co2 powered air Gun. It combines all the advantages of modern multiple-shot CO2 airguns.

The mini Uzi in .177 (4.5mm) BB features folding stock & metal construction accurately recreating the famous Uzi.
Extra Magazines are available at £34.95


Specification:

Realistic Recoil
Blow Back System
Metal Foldable Stock
BAXS Shooting System
Metal & Polymer Construction
Velocity: 344FPS - 105m/s
Power Range: 71 Yards - 65m
Mag Capacity: 25 BBs
Weight: 4.85lb - 2203g
Length: 14 inches - 355mm
Air Guns and The Law

Manufacturer: Sportsmarketing
Model: 478500 Mini Uzi Co2 Air Rifle
Promote your listing to make it more attractive
This section is visible only to owner of this listing and admins
Move to Top £4.99
Your listings will be moved to top position in search results
Mark as Premium £1.99
Make your listing unique on home and search page!
Highlight Item £0.99
Make listing more visible and attract more people!
Manage item
Edit
Remove
SIMON
SIMON
Posting for 5+ years view profile
0785281xxxx
FP********@*****.COM
Message seller
Browse all seller's ads
Print listing
Recommend
Comments 0
No comments has been added yet
Category: Other
Location: Thurrock
Condition: Used
FPS: 344*
* All FPS figures are approximate as temperature, gas, manufacturing changes can all affect the FPS.