Message has successfully been sent.
Item has been reported. Our moderators will review it ASAP.
£400.00

+ £0.00pp
Leaving the sport
Package deal on everything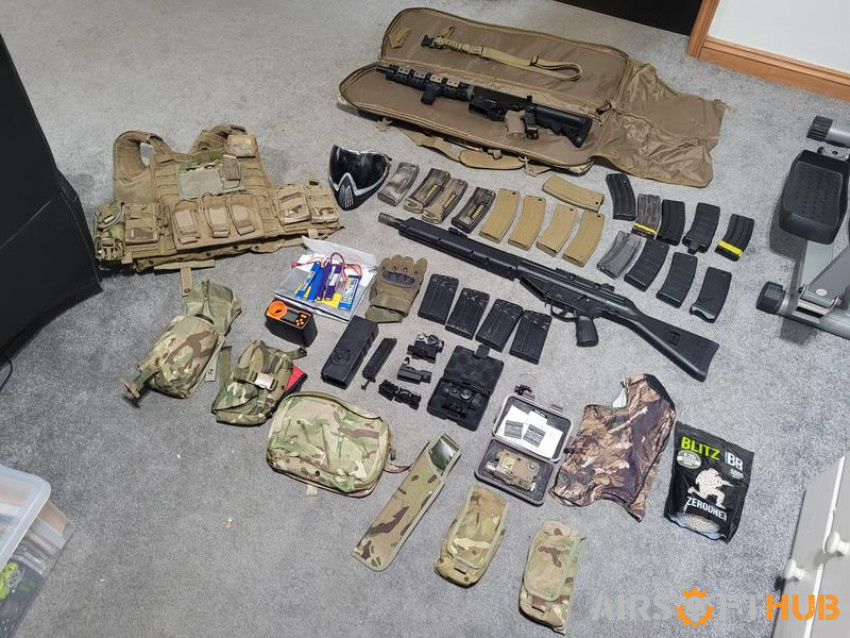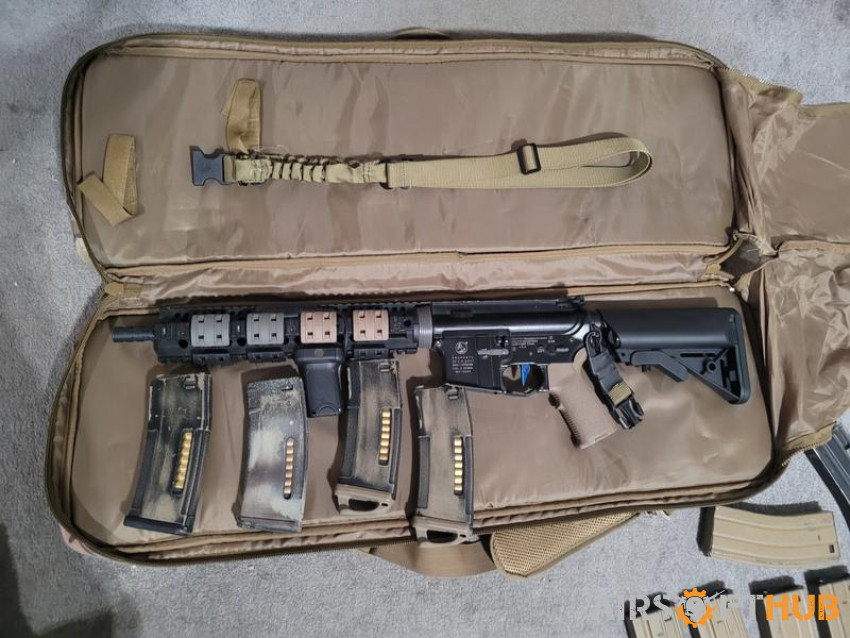 ---
Item Description
Im leaving the sport so im selling everything i have. Included is 2 guns. The top one being a Classic Army M4 body with all custom internals as listed in one of the pictures, this shoots 330 fps. The m4 has 4 PTS mid caps, 5 G&G hip caps and 9 random hip caps i have collected over the years. The second being a JG dmr build. This build was done by a friend so im not sure what parts are used but it did shoot around 360 fps but havent tested it myself. This comes with 4 high cap mags. Both have been cleaned and serviced recently by my local shop. The other big ticket item is the American Eagle plate carrier. This comes with a bunch of different mag storages options and dummy plates for shape. Sights, pec box and chrono are barely used or new. As shown in photos there are many attachments for guns and plate carrier as well as bbs, speed loaders and a DYE I4 paintball mask. Please message me with any questions. Based in kent so batteries are available if collected. Open to offers
Category: Other
Location: East Kent
Condition: Used
FPS: 330*
* All FPS figures are approximate as temperature, gas, manufacturing changes can all affect the FPS.