This item has been reported for being suspicious. Our moderators will review this listing ASAP and will either remove the listing or this warning.
Thank you for your patience.
Message has successfully been sent.
Item has been reported. Our moderators will review it ASAP.
£40.00

+ £5.00pp
Double bell 720 M1911 GBB
Gas block back pistol pristine condition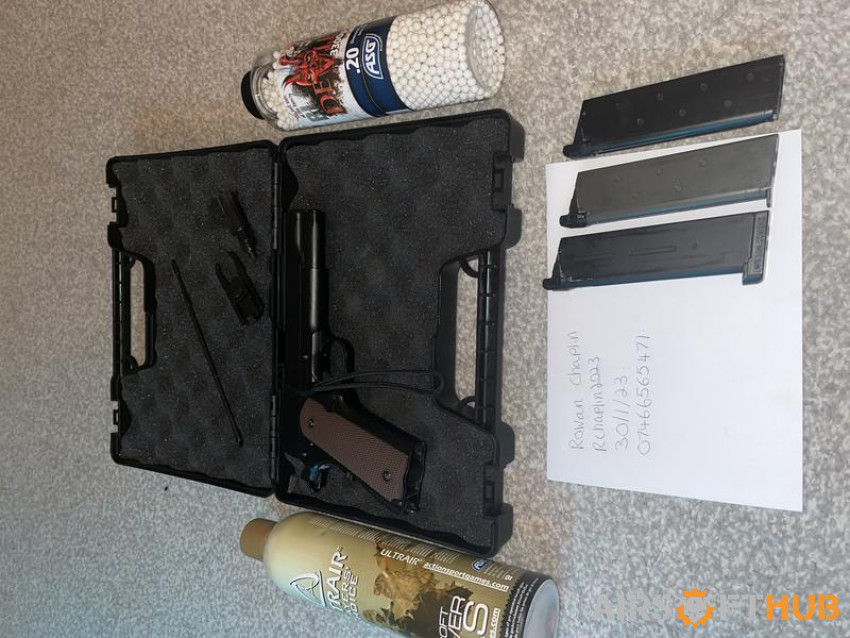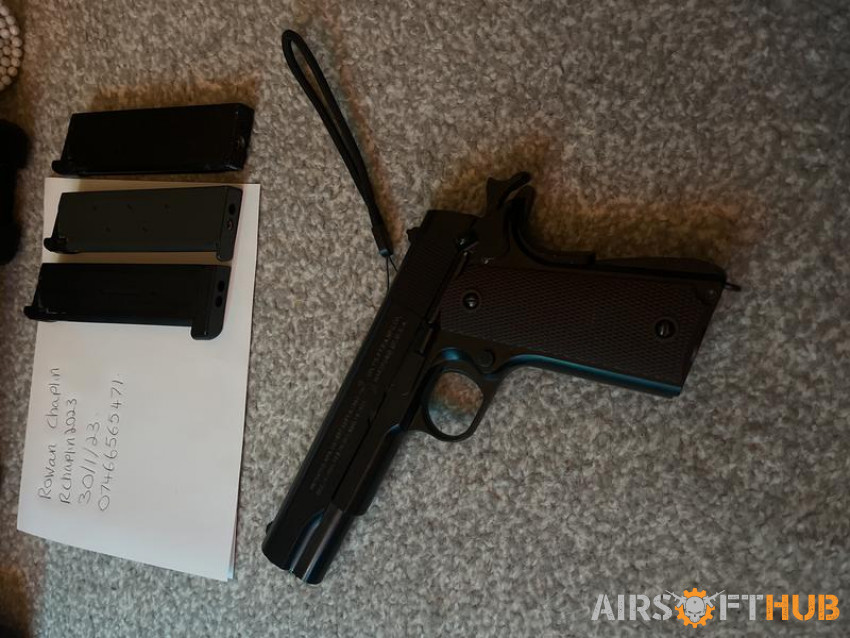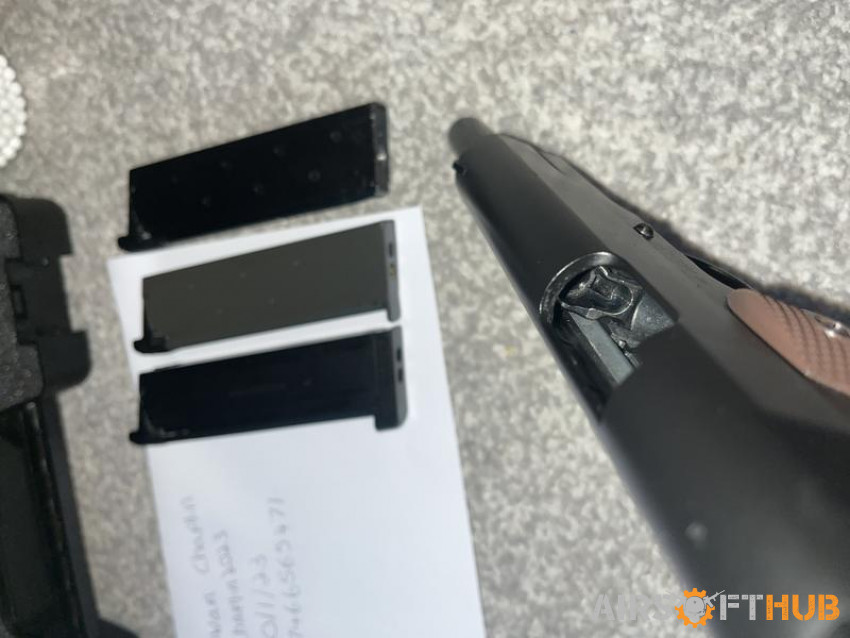 ---
Item Description
Hi there I'm selling my virtually brand new double bell 720 m1911 colt 45acp GBB pistol.

I have only used this at 1 local airsoft game. I have cleaned it and looked after it in terms of maintaining it.

This comes with the hard shell Case, 3 green gas mags, full tube of 0.2g bbs, and a full bottle of green gas.

Can throw in a drop leg holster and sling attachment if you want.

Any questions don't hesitate to ask

Number is on listing and only serous offers will be accepted.
Category: Pistols
Location: Tyneside
Condition: New
FPS: 350*
* All FPS figures are approximate as temperature, gas, manufacturing changes can all affect the FPS.