This item has been reported for being suspicious. Our moderators will review this listing ASAP and will either remove the listing or this warning.
Thank you for your patience.
Message has successfully been sent.
Item has been reported. Our moderators will review it ASAP.
£60.00

+ £10.00pp
asgm40a3 fully upgraded
upgraded fully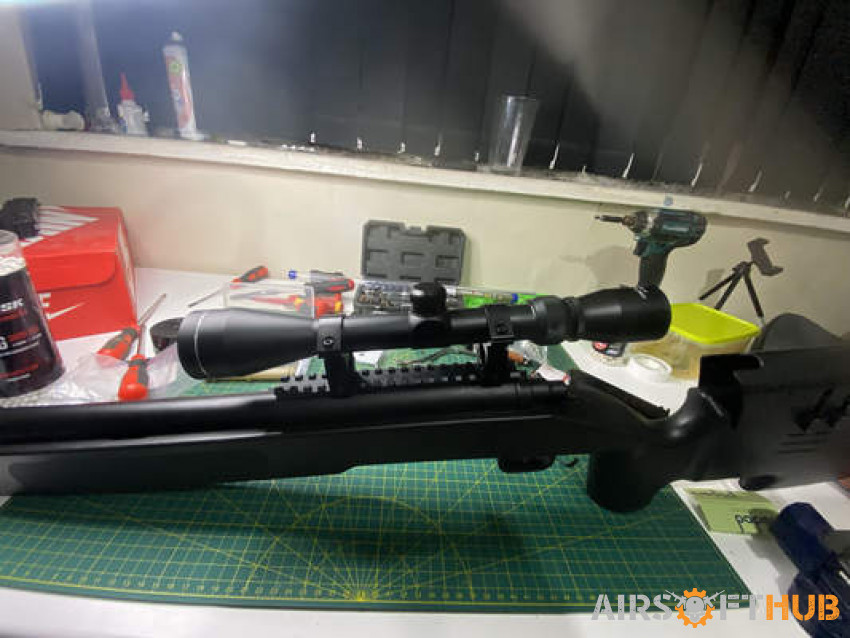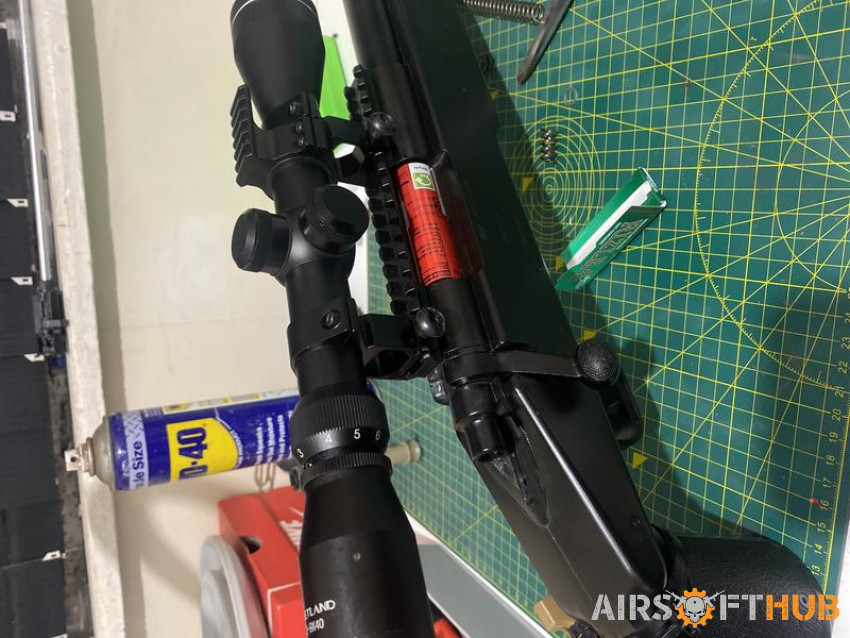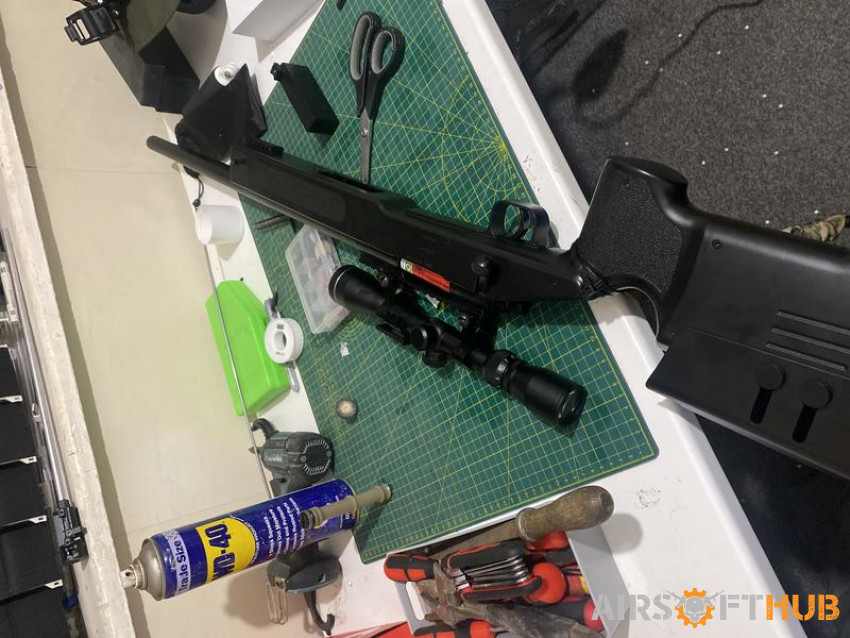 ---
Item Description
maple leaf 6.02 inner barrel
slong piston
m160 slong spring cut down to 500fps
slong cnc spring guide
steel sears
maple leaf 60 bucking wonder hop
6 mags
skirmished once to test out
shoots so good
free postage
chrono at 496
Category: Sniper Rifles
Location: East Cumbria
Condition: New
FPS: 500*
* All FPS figures are approximate as temperature, gas, manufacturing changes can all affect the FPS.