Message has successfully been sent.
Item has been reported. Our moderators will review it ASAP.
This item has been removed.
Sorry this item has been deleted and is no longer available. Don't worry, we have plenty other used airsoft items on the marketplace to chose from!
£200.00

+ £30.00pp
A&K M249
Lightweight LMG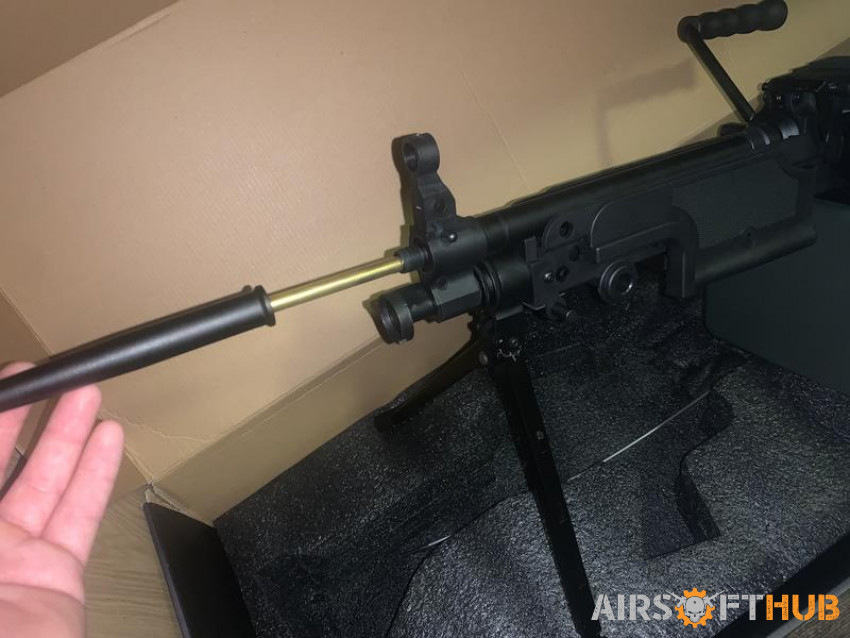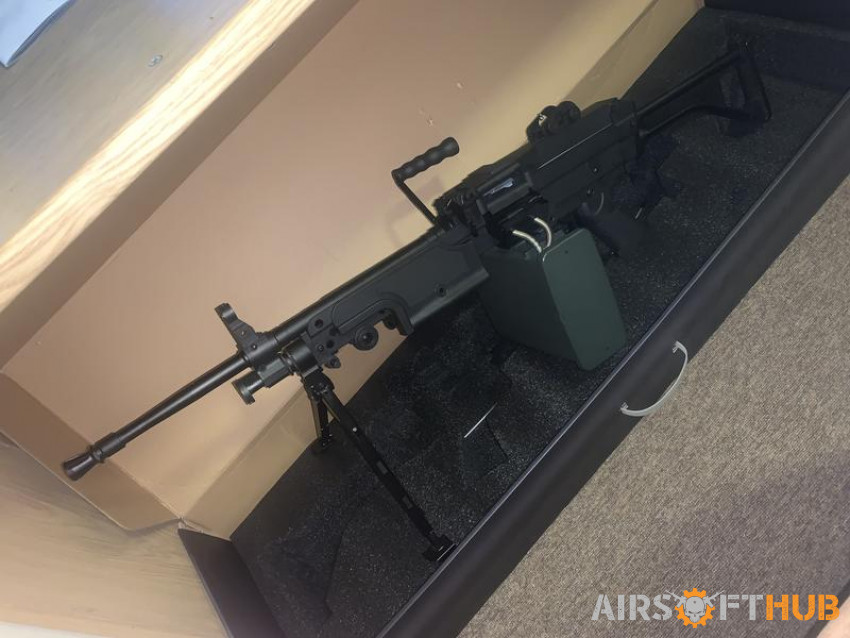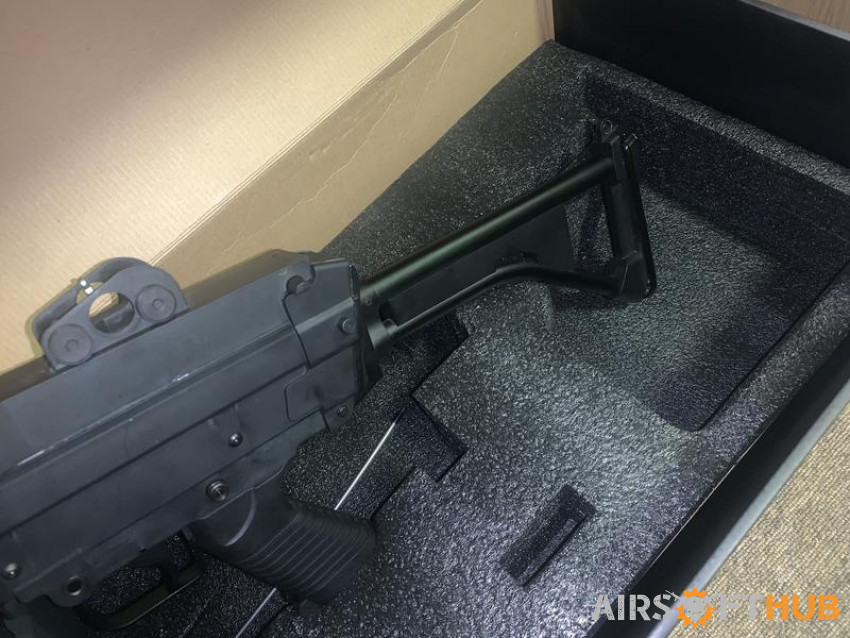 ---
Item Description
Skirmished once, doesn't suit my playstyle. Runs nicely on an 11.1v Lipo. Body is mostly polymer so it's nice and light for an LMG. Box mag holds 2500 rounds and can be set to auto wind or sound activated, runs on AA batteries. End of the barrel is an extension so you can easily swap to a shorter barrel. Currently sat at about 300fps on 0.25's which is about 330FPS on 0.2's. Postage is available but due to the size it'd be £25 or I'd be happy to drive an hour or so to deliver or meet halfway. Pics and videos available on request. Condition is great. Looking for £200 in person or £230 posted (to cover PayPal fees, postage and packaging). Swaps welcome for a decent sniper rifle but cash preferred :) 07376255086
Category: Assault Rifles
Location: Wiltshire
Condition: Used
FPS: 330*
* All FPS figures are approximate as temperature, gas, manufacturing changes can all affect the FPS.