Message has successfully been sent.
Item has been reported. Our moderators will review it ASAP.
£299.00

+ £10.00pp
G&G Kar98 CO2+3 Mags *REDUCED*
Mint condition - perfect for re-enactment.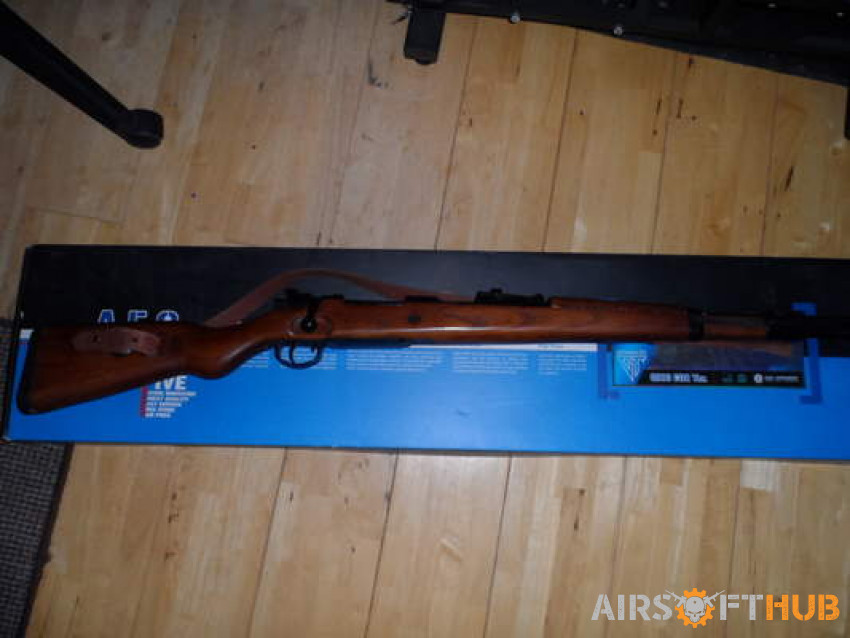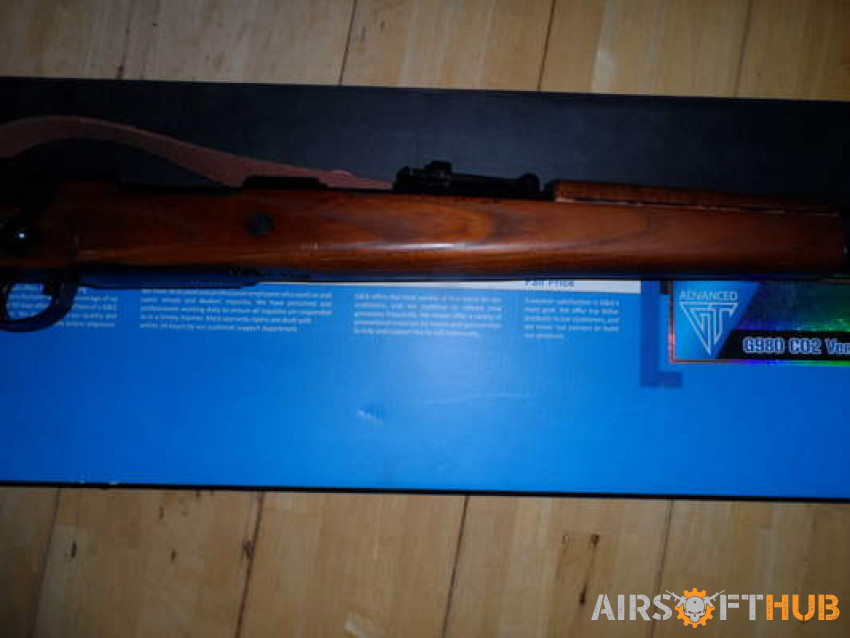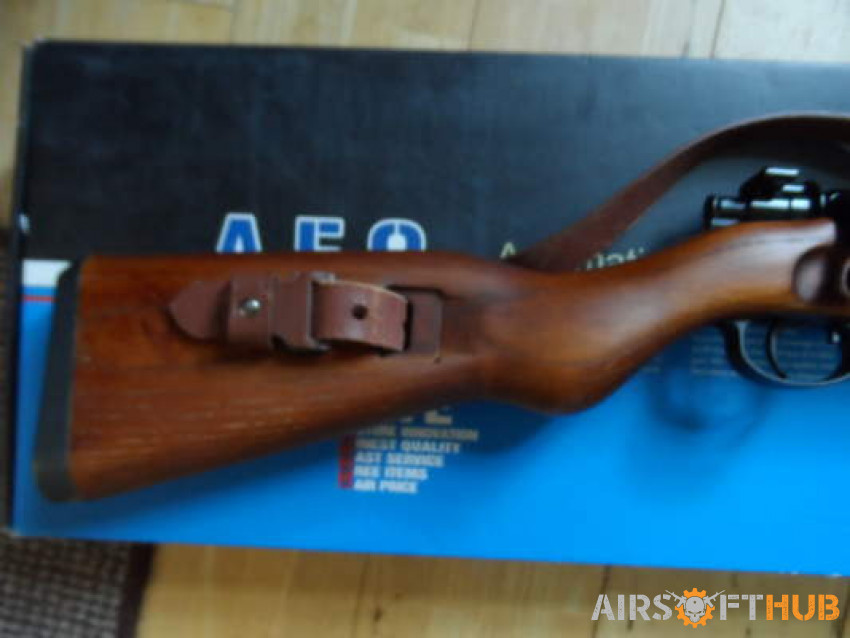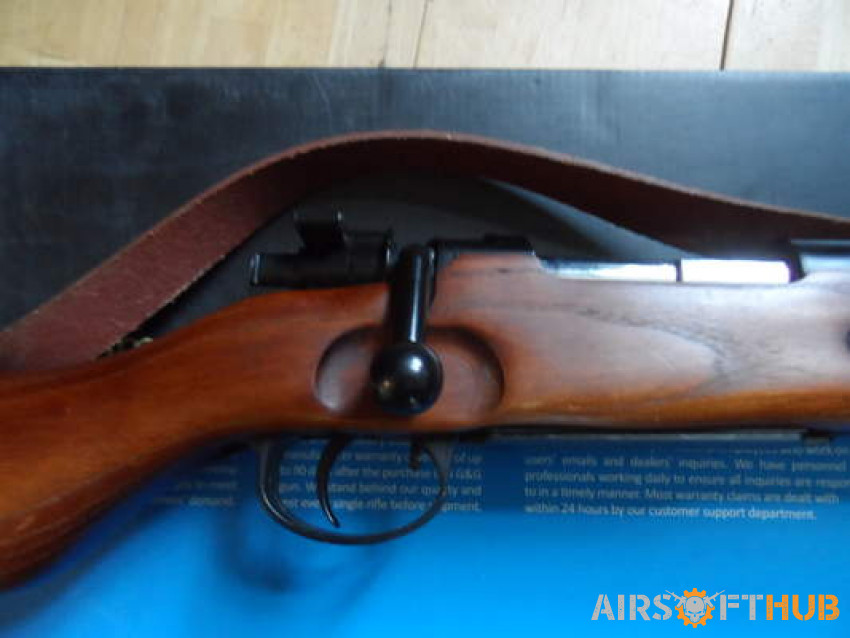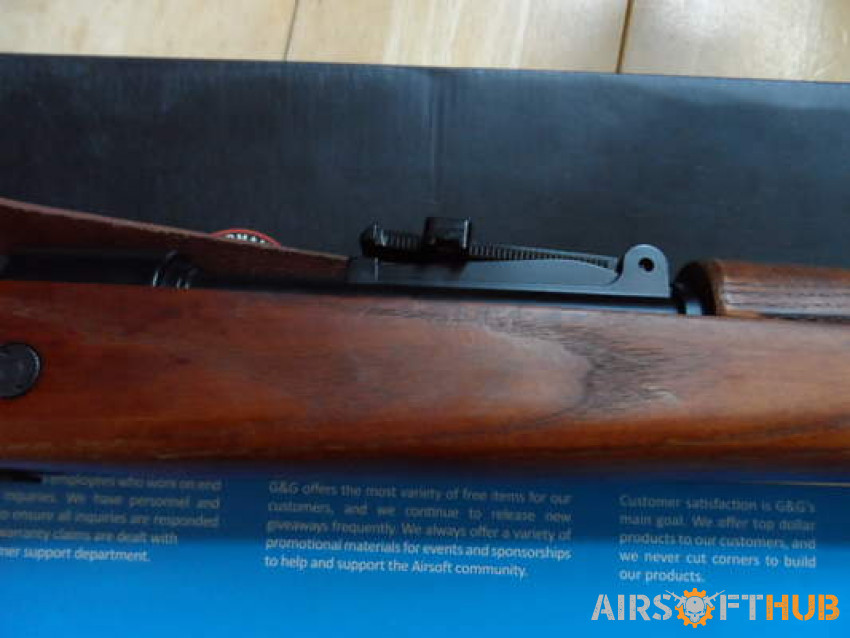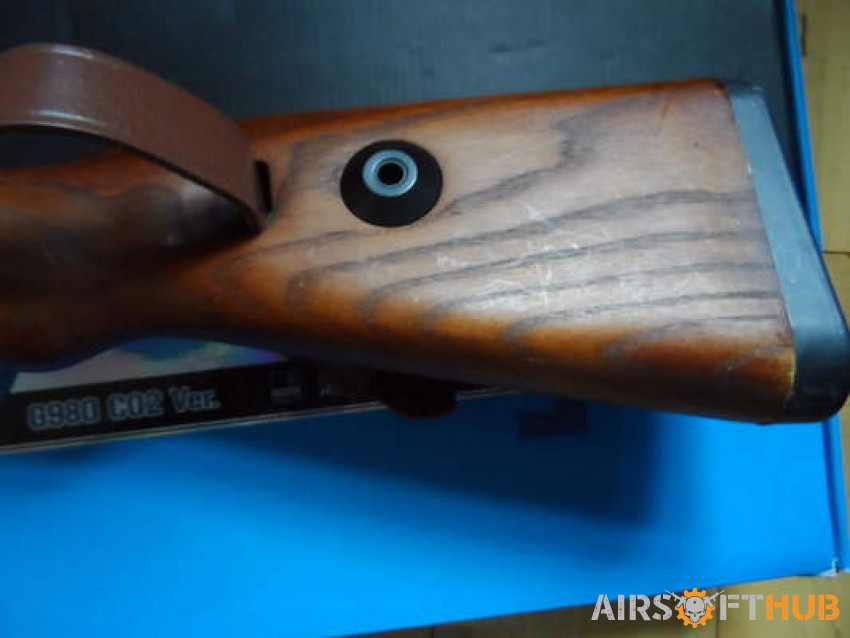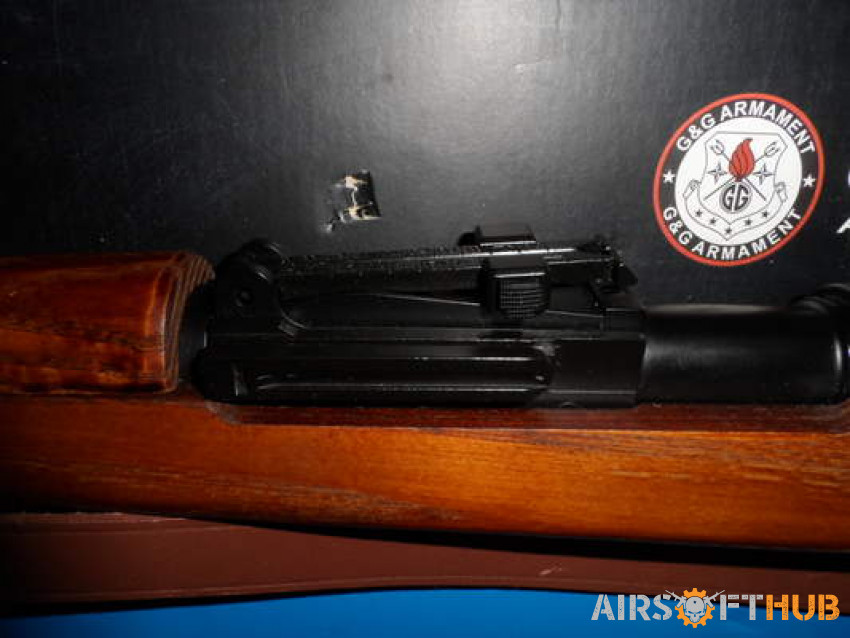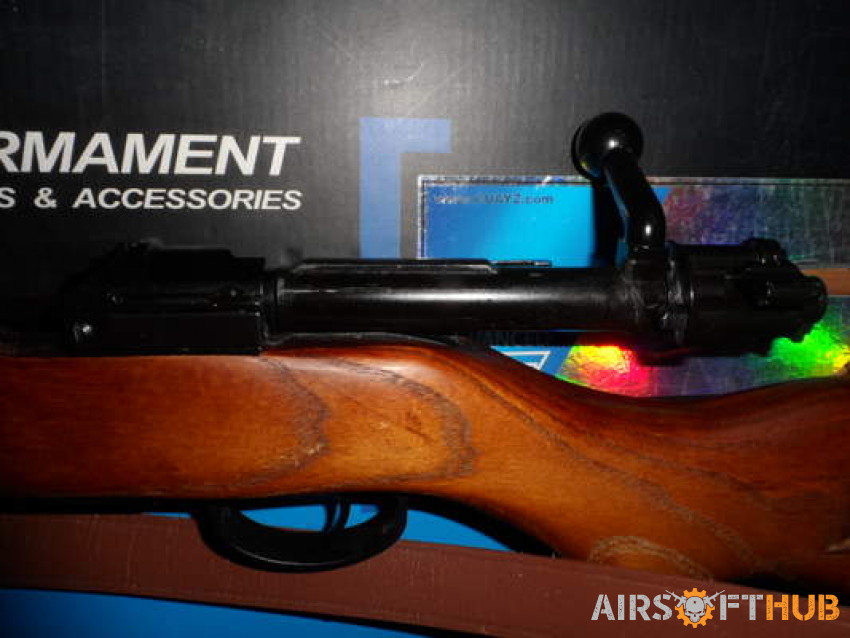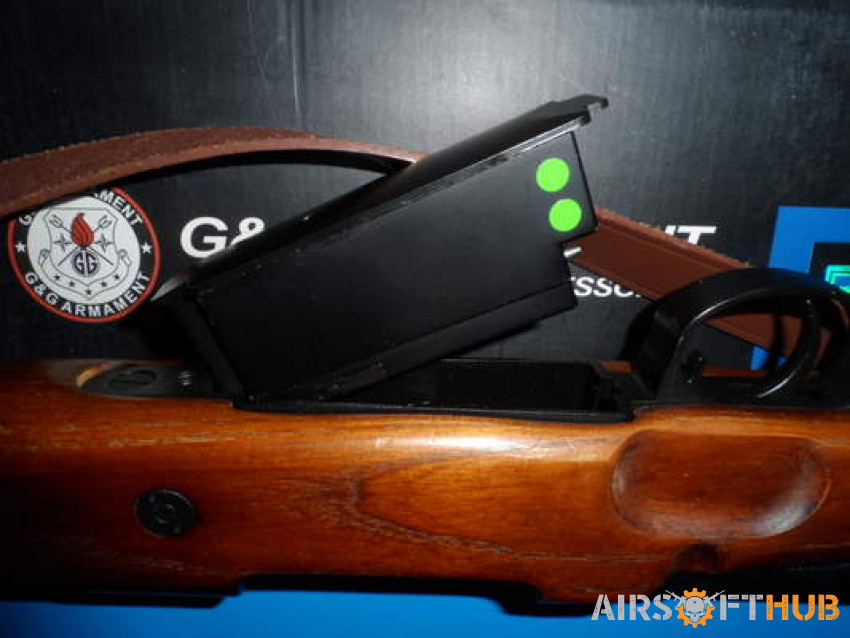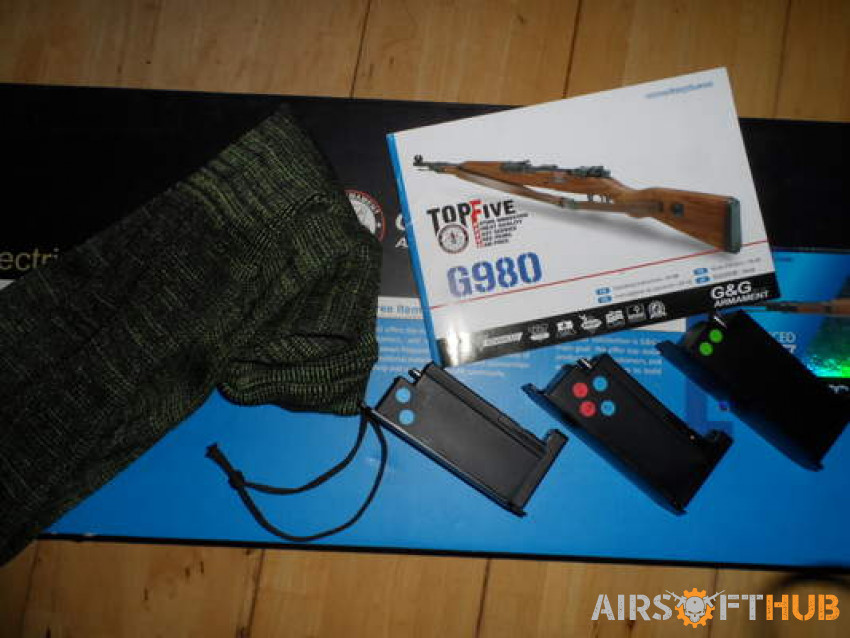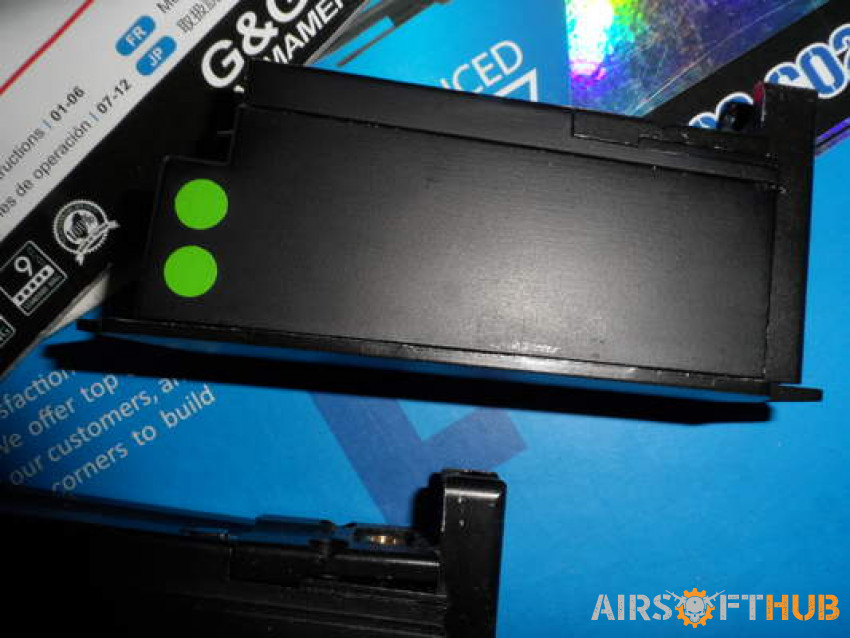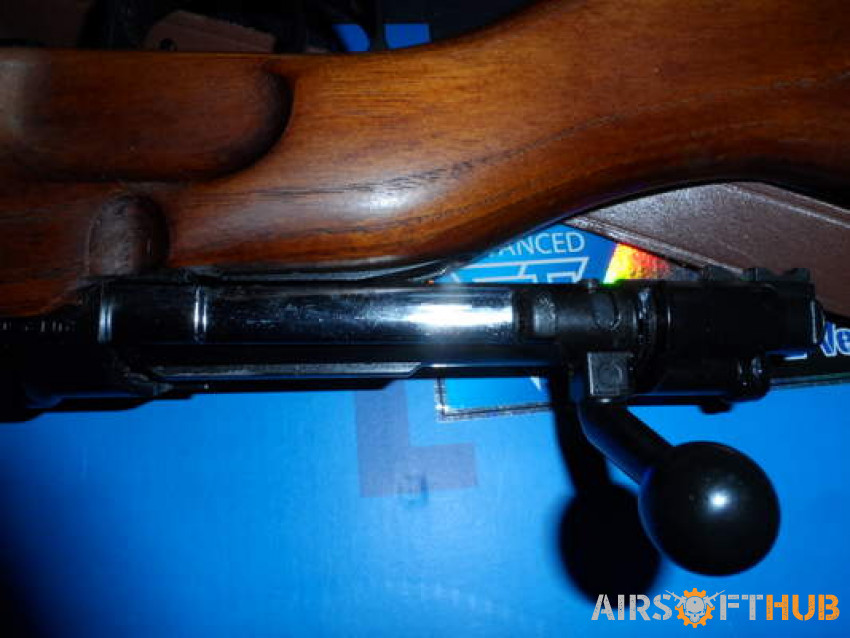 ---
Item Description
G&G Kar98 CO2 + 3 Mags. In immaculate condition (no marks/scratches/damage) in original box. In stock condition, only change was I've replaced the front sight shroud with a better quality one. Only used for 2 events, 1x 1-day MilSim and 1x 1-day re-enactment. Then decided WW2 was not for me! Quality is amazing - was complimented on it several times during the re-enactment event (and you know how fussy they can be!). Supplied with sling, manual and 3x 9rd gas magazines (2x CO2 as supplied new, 1x Green gas purchased separately). Also 10x gas cartridges to get you going. RIF is hard to find nowadays and retails for £380-£420 (plus £50 for the extra mag, so £430-£470). Selling for (was £340) *** REDUCED TO £299 ***, no offers/exchanges/swops please. Collection welcome from SE26/Crystal Palace/London area.

Blurb from 'Gear of War' website:
G&G Top Tech G980 Mauser KAR 98K WWII Co2 Gas Rifle

The G&G G980 is based on the infamous Mauser Kar 98k rifle used by the German forces in World War II. Known for its rugged build quality, great reliability, and pinpoint accuracy, the Kar 98k was the sniper rifle of choice.

The G&G G980 lives to the same standard of reliability, build quality, and accuracy. The gun is solid wood with aluminium and steel internals with a beautiful dark finish.

Features:
Real Wood Furniture
Full Metal Internal parts
Adjustable Front and Rear Sights
Extremely accurate
Real Leather Sling included
Uses 8gram CO2 cartridges (not compatible with 12gram cartridges)
Length: 1100mm
Weight: 3600g
Magazine Capacity: 9 rounds (2 magazines included)
Gas Type: CO2 (8g cartridges only)
Fire Modes: Single Shot, Bolt Action
Hopup: Yes, Adjustable

Manufacturer: G&G Top Tech
Category: Sniper Rifles
Location: Bromley
Condition: Used
FPS: 350*
* All FPS figures are approximate as temperature, gas, manufacturing changes can all affect the FPS.