Message has successfully been sent.
Item has been reported. Our moderators will review it ASAP.
This item has been removed.
Sorry this item has been deleted and is no longer available. Don't worry, we have plenty other used airsoft items on the marketplace to chose from!
£250.00

+ £10.00pp
NOVRITSCH SSX-23
Excellent condition, only used once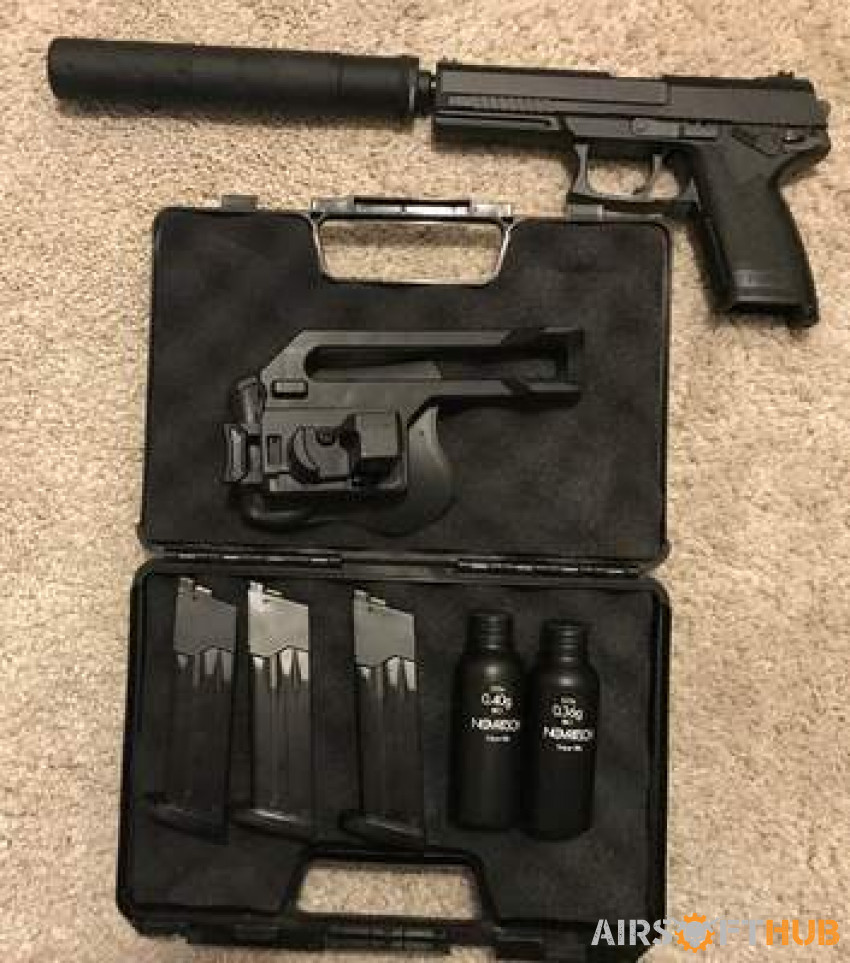 ---
Item Description
Excellent condition, only used once as a back-up for my sniper rifle but decided sniping is not for me.

The NOVRITSCH SSX-23 is a pre-upgraded, Non Blow Back Pistol. With its precision hopup assembly and inner barrel, it outperforms most AEGS on the field in terms of precision and range.

- SSX-23
- Hard case
- Modular Suppressor
- Right handed holster with paddle mount
- 3 gas mags (leak free)
- 1/2 bottle of .40g
- 1/1 bottle of .36g

Both weight bbs work really well but the .36g are the best for accuracy and speed.

The range on this pistol is truly unbelievable and with the suppressor it is very quiet. The suppressor is modular so can be shortened and has 3 sizes.

Paypal accepted as long as you pay the fee.
Category: Pistols
Location: East of England
Condition: Used
FPS: 310*
* All FPS figures are approximate as temperature, gas, manufacturing changes can all affect the FPS.